With smash hits like Chainsawmansurprising successes which Bocchi The Rock!, and returning favorites such as My Hero Academia and Spy x Family, it's no wonder the fall 2022 anime season has been so popular with viewers, even just halfway through! There is no doubt that the rest of the season will continue to bring the same energy.
RELATED: Best Anime on Crunchyroll
Many shows from the Fall 2022 anime season have had amazing female characters, some taking the lead, and some supporting an already stellar cast. It's no secret that female characters in anime (and, admittedly, media in general) have been poorly written and two-dimensional in the past, but this is far from the case for any of the characters on this list. Here are the best female characters from the fall 2022 anime season!
10/10

Suletta Mercury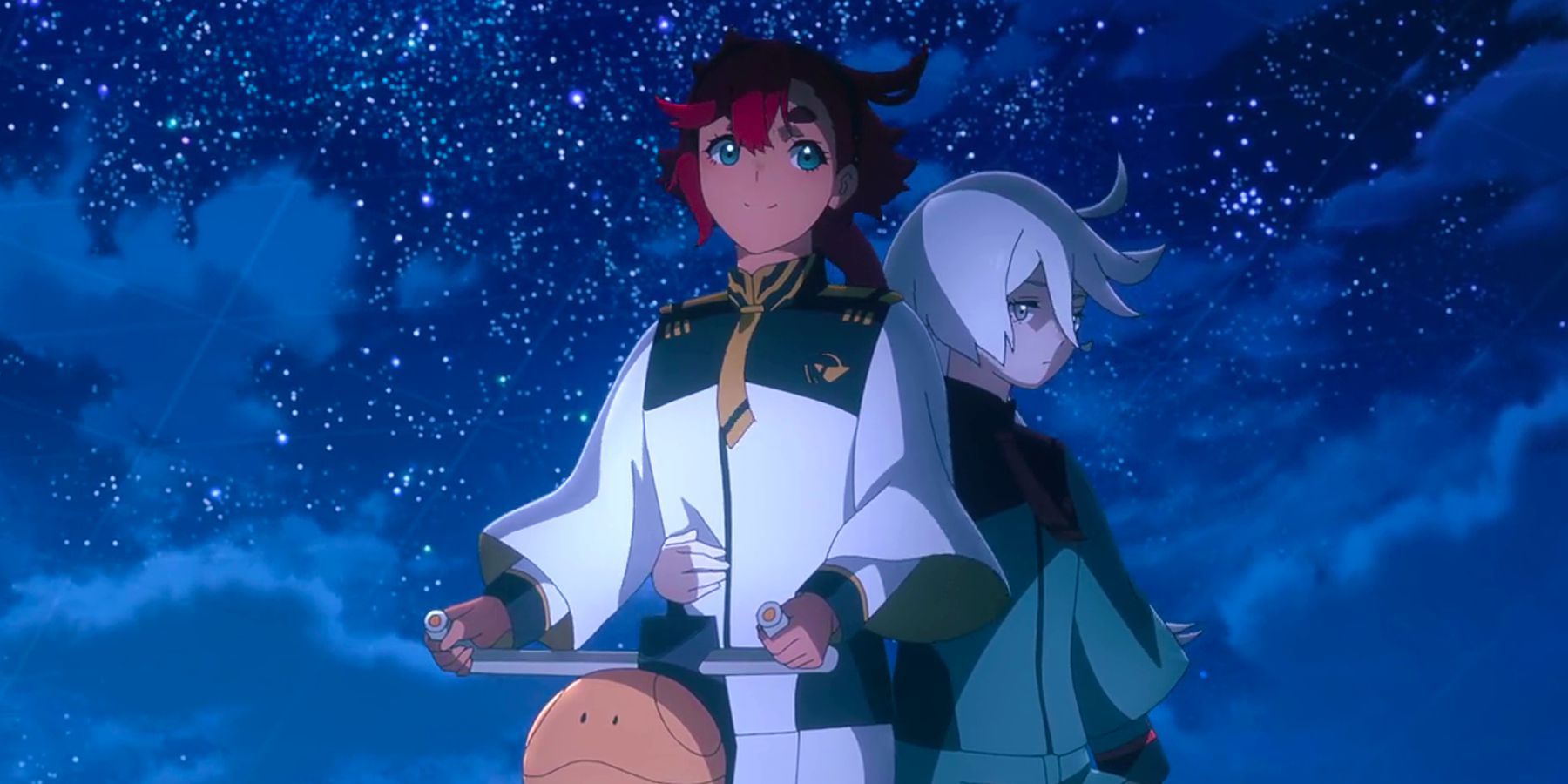 Suletta Mercury is the main character in Mobile Suit Gundam: The Witch From Mercurythe latest within Mobile Suit Gundam series and the first Gundam anime in seven years. Suletta is a rather shy girl who has trouble communicating with others, and the pilot of the Gundam Aerial.
Suletta is the first female protagonist in the Gundam series, and she has a lot to live up to! Fortunately, she does just that. Viewers love watching her pilot the Gundam Aerial and are already hard at work creating fan theories about her true identity.
9/10

Amiya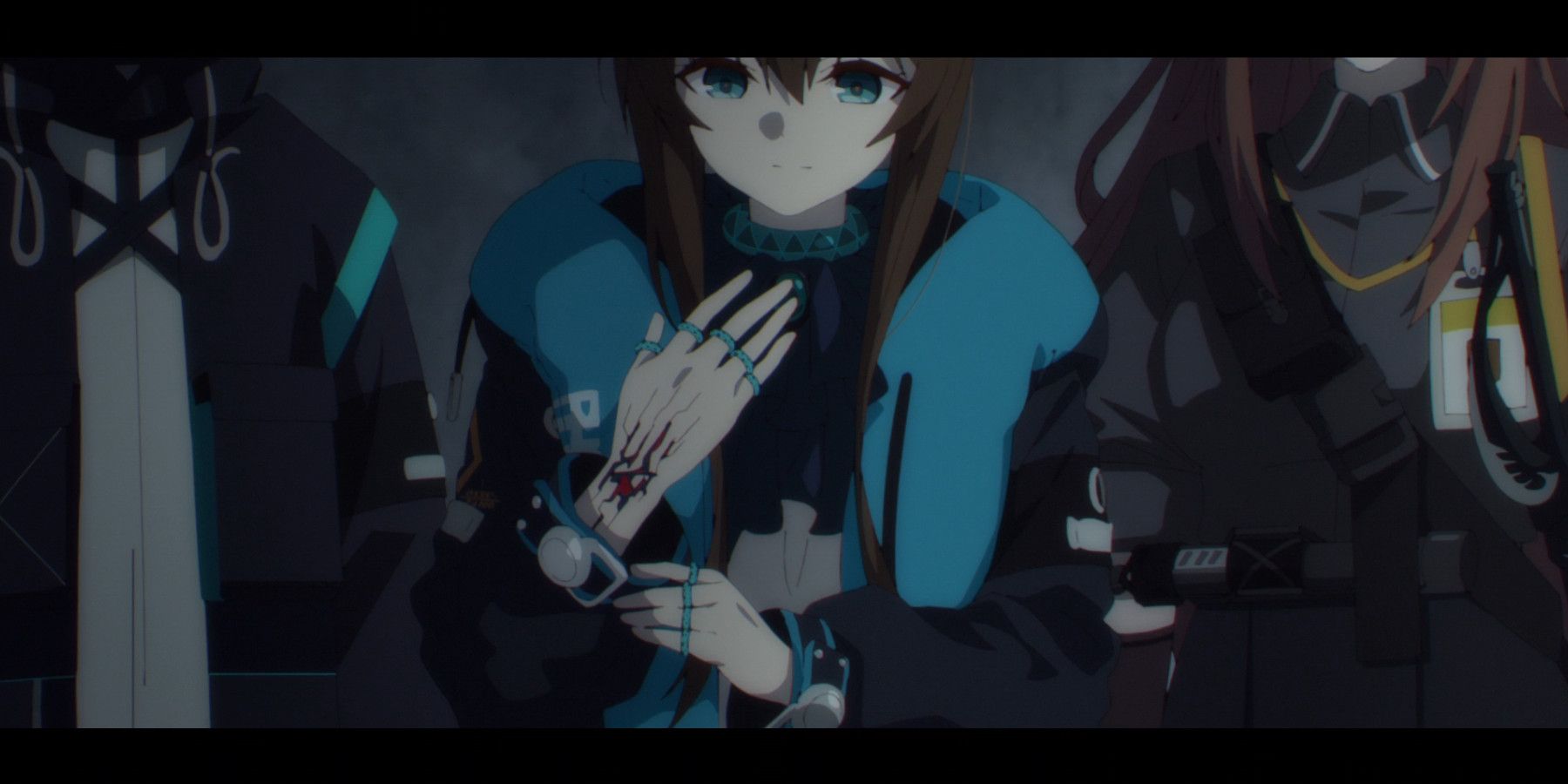 Amiya is more than meets the eye. This unassuming young girl is actually the leader of Rhodes Island, the protagonist faction of Arknights. In a dystopian future, the inhabitants of the planet Terra show animal traits, and a disease called 'oripathy' has spread throughout the world – and Rhodes consists almost entirely of those infected.
This anime adaptation of the popular mobile game gives Amiya a chance to shine as an interesting character in her own right. She is shown to be a loyal, trustworthy and qualified leader – perfect for leading the island in the fight for the future of the infected.
8/10

Hitori Goutou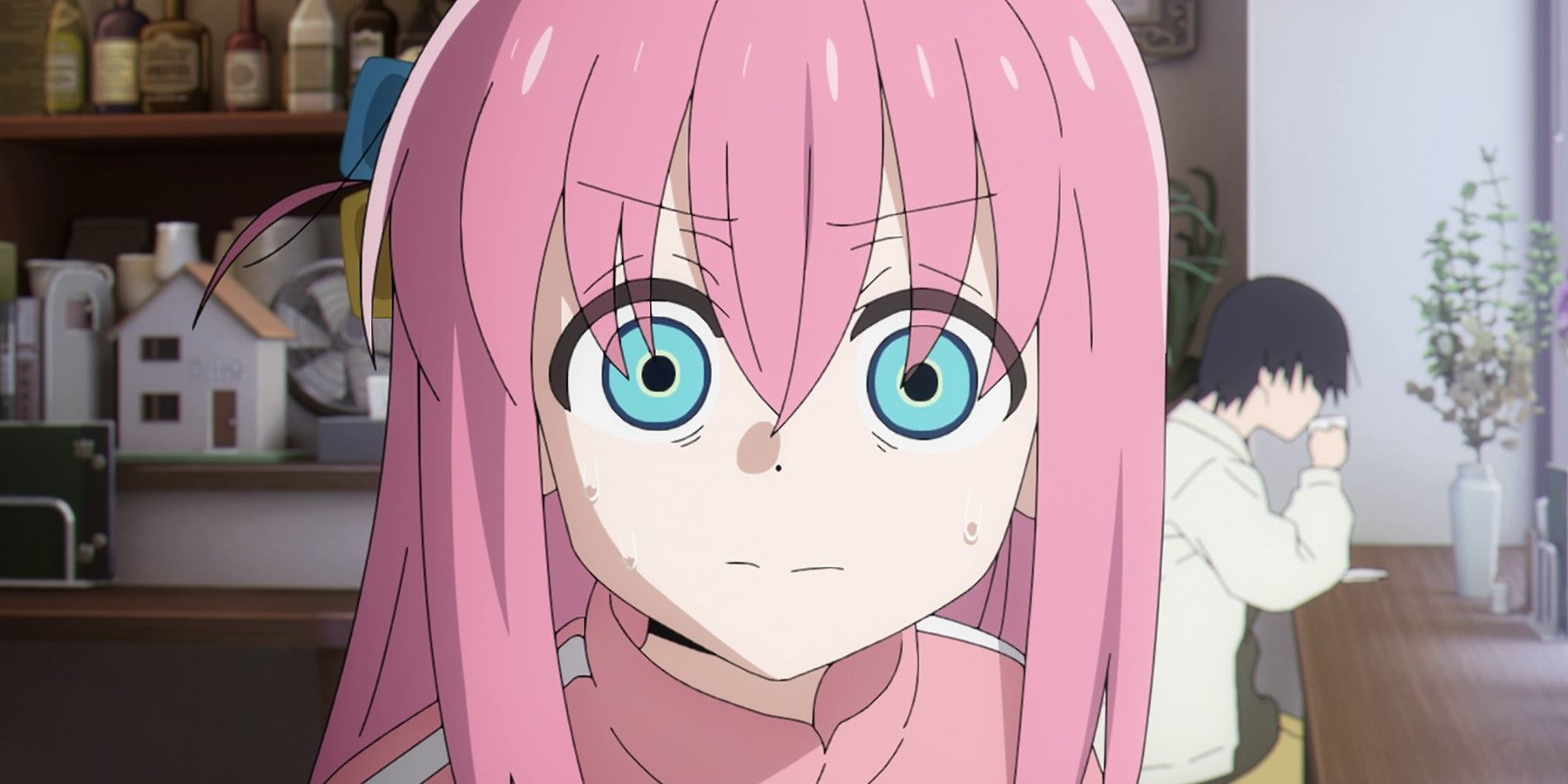 A surprising standout of the Autumn 2022 Anime season, Bocchi The Rock! is a charming comedy music anime with a core cast of extremely lovable female characters. While it's hard to pick just one, protagonist Hitori "Bocchi" Gotou stands out as the comedic centerpiece of the show.
RELATED: Best Comedy Anime Like Bocchi The Rock!
Bocchi is the guitar-playing lyricist of the band Kessoku, a group she joins because of her shy awkwardness and inability to say no to anything. Despite her gloomy, introverted nature, Bocchi is an extremely talented guitarist who has dedicated six hours every day for three years to honing her craft!
7/10

Makima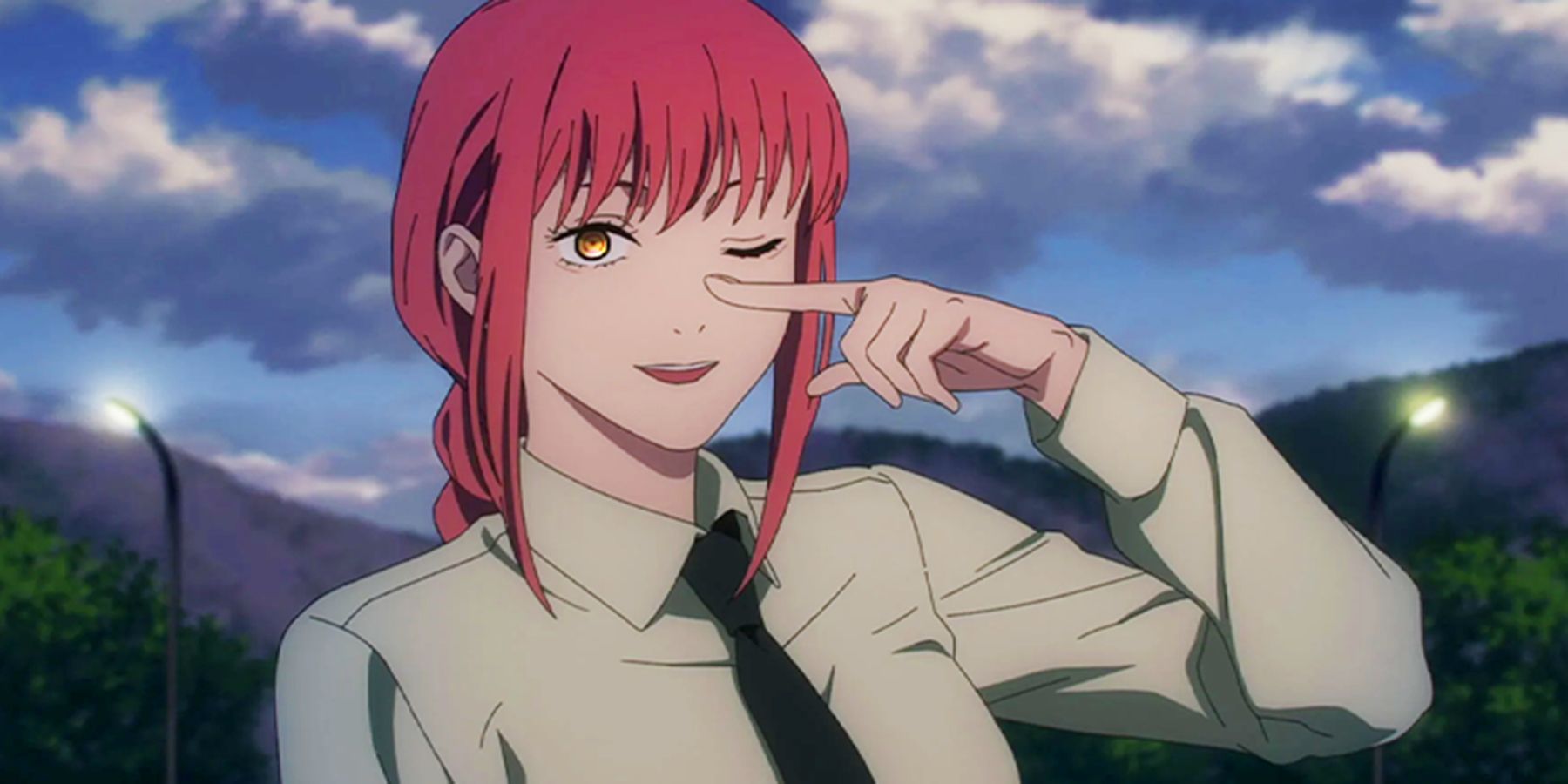 Chainsawman's Makima is a wonderful example of a complex female character who isn't necessarily good. Her motives are generally shrouded in mystery – yes, she has to do her job, but the viewer is made aware that there is no reason she needs to manipulate emotionally and sexually to do this.
To avoid spoilers, Makima is a compelling and intriguing character who is fascinating to watch on screen. She's interesting in a way that's usually only reserved for male characters, making her one of the best female characters of the fall 2022 anime season.
6/10

Lum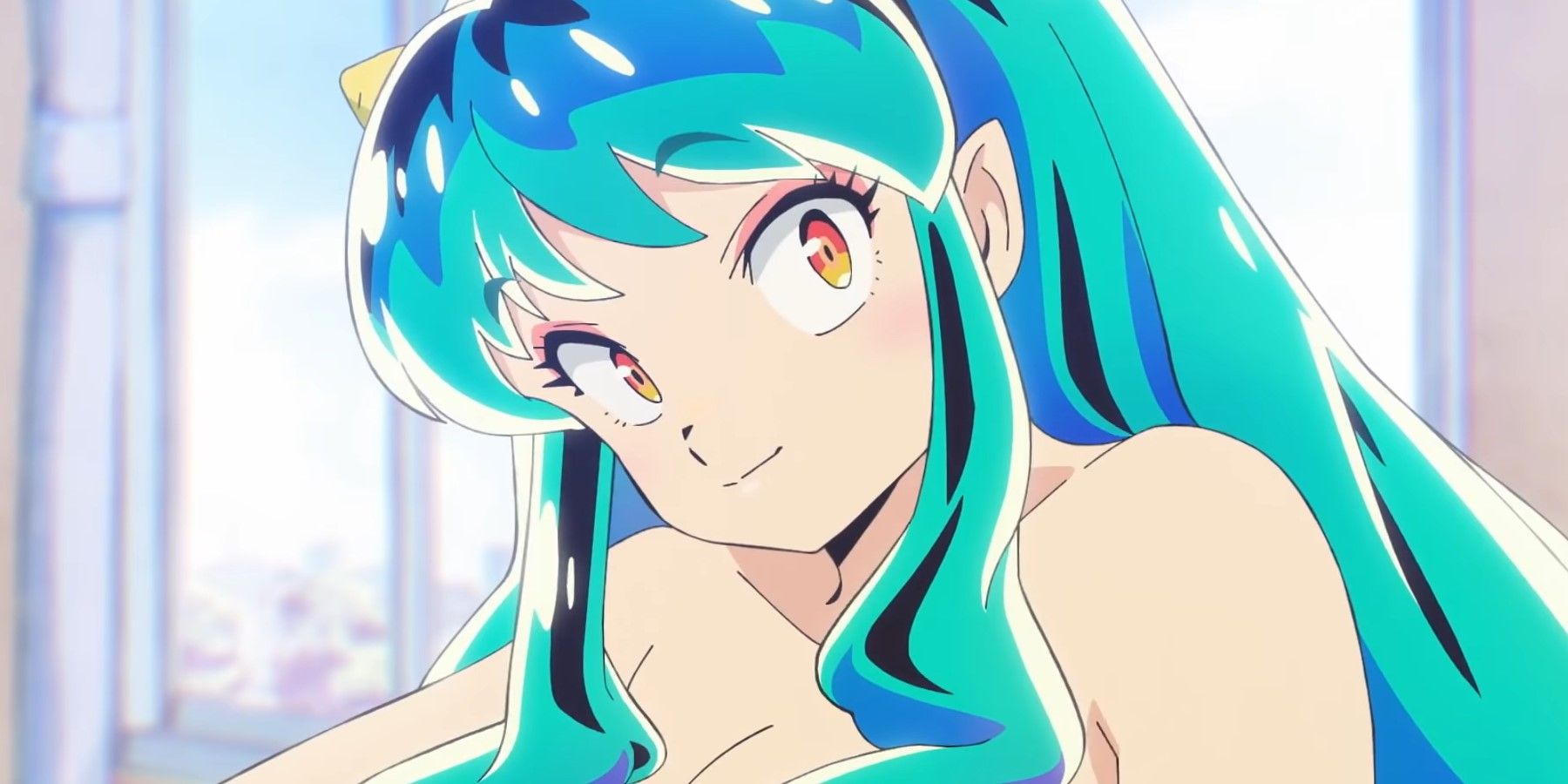 From the creator of Inuyasha, Urusei Yatsura is an acclaimed slapstick, rom-com, sci-fi series that has been rebooted for the fall 2022 anime season! Lum is the female protagonist of the series, an alien oni who has made her home on Earth, and who has been given a (objectionable) fiancé by Ataru Moroboshi, a high school student with the unfortunate habit of attracting extraterrestrial phenomena.
She is a wonderful character to see come to life on screen, thanks to her good nature and warm temperament. She is also the blueprint for other great alien girls who Oh-love Ru's Lala Deviluke – there really is no exaggeration of the impact she's had!
5/10

Tom Kurata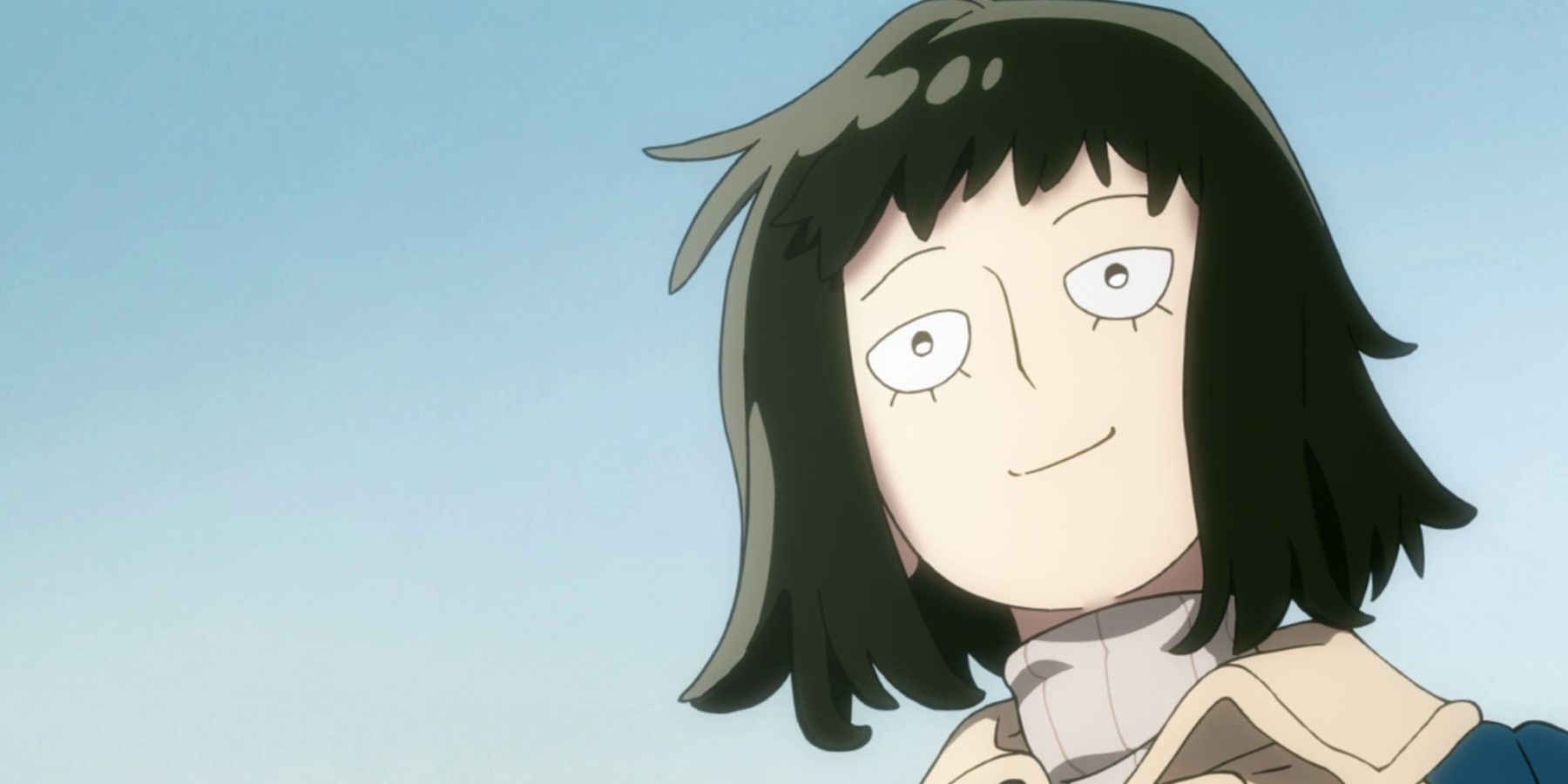 Tome, the leader of the Telepathy Club at Salt Middle School, takes on more of a dual lead role in Season 3 of the Mob Psycho 100. As graduation approaches, she realizes that her time at the telepathy club may have been a waste: she hasn't made any memories or been able to communicate with aliens like she wanted.
RELATED: Mob Psycho 100: Every Protagonist's Perfect Pokemon Partner
She chooses to disband the club after this realization – a move that becomes the driving force for an entire mini-arc around Tome and the telepathy club. Finally, Tome gets a chance to shine as a main character, and is allowed to develop his feelings of frustration and anger about the club's failure.
4/10

Anya Forger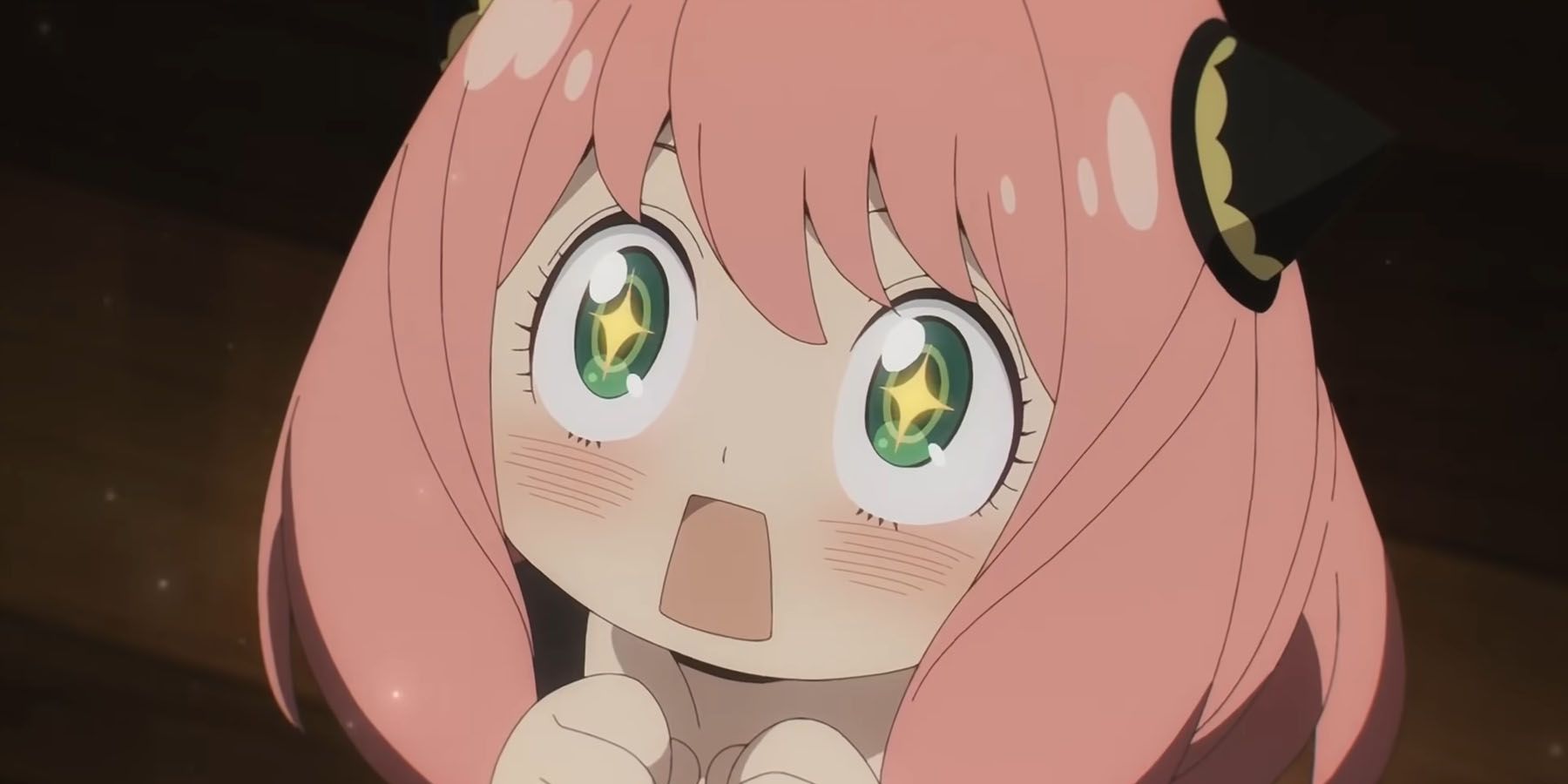 Anya Forger is the adorable main character in Spy x Family, an action comedy about an unlikely family with tons of secrets. Anya is that she is a telepath! This means she knows all about her adoptive father's secret spy career, and her adoptive mother's assassin career. Far from finding this scary, she thinks it's great!
The series follows father Loid Forger's mission to befriend a high-ranking member of society and potentially end the fictional war between East and West. To do this, he needs a daughter to befriend his child (check!), a fake wife (topping this list!), and a whole lot of patience.
3/10

Mirko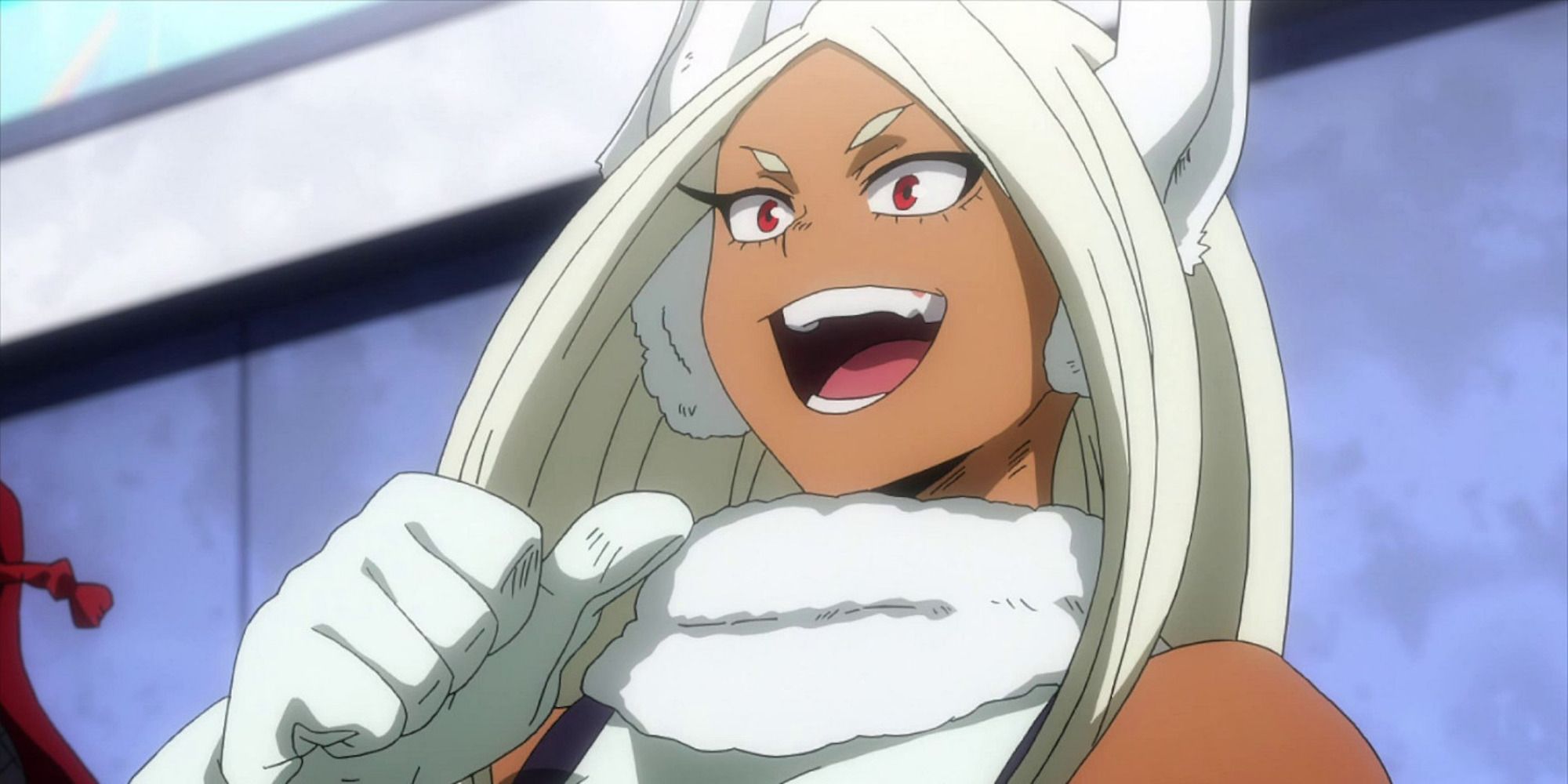 Mirko's presence in season 6 of My Hero Academia is a wonderful example of the greatness that happens when female characters are allowed to take the lead in shonen anime. Mirko takes part in a major raid against the bad guys and leads the charge – fighting solo against high-level Nomus that literally costs her an arm and a leg.
This is the first time the series has shown a female character fighting so hard alone. The fight scenes between Nomus and Mirko are action-packed and exciting to watch, and when the male characters appear, they are just as overwhelmed – many even more so.
2/10

Power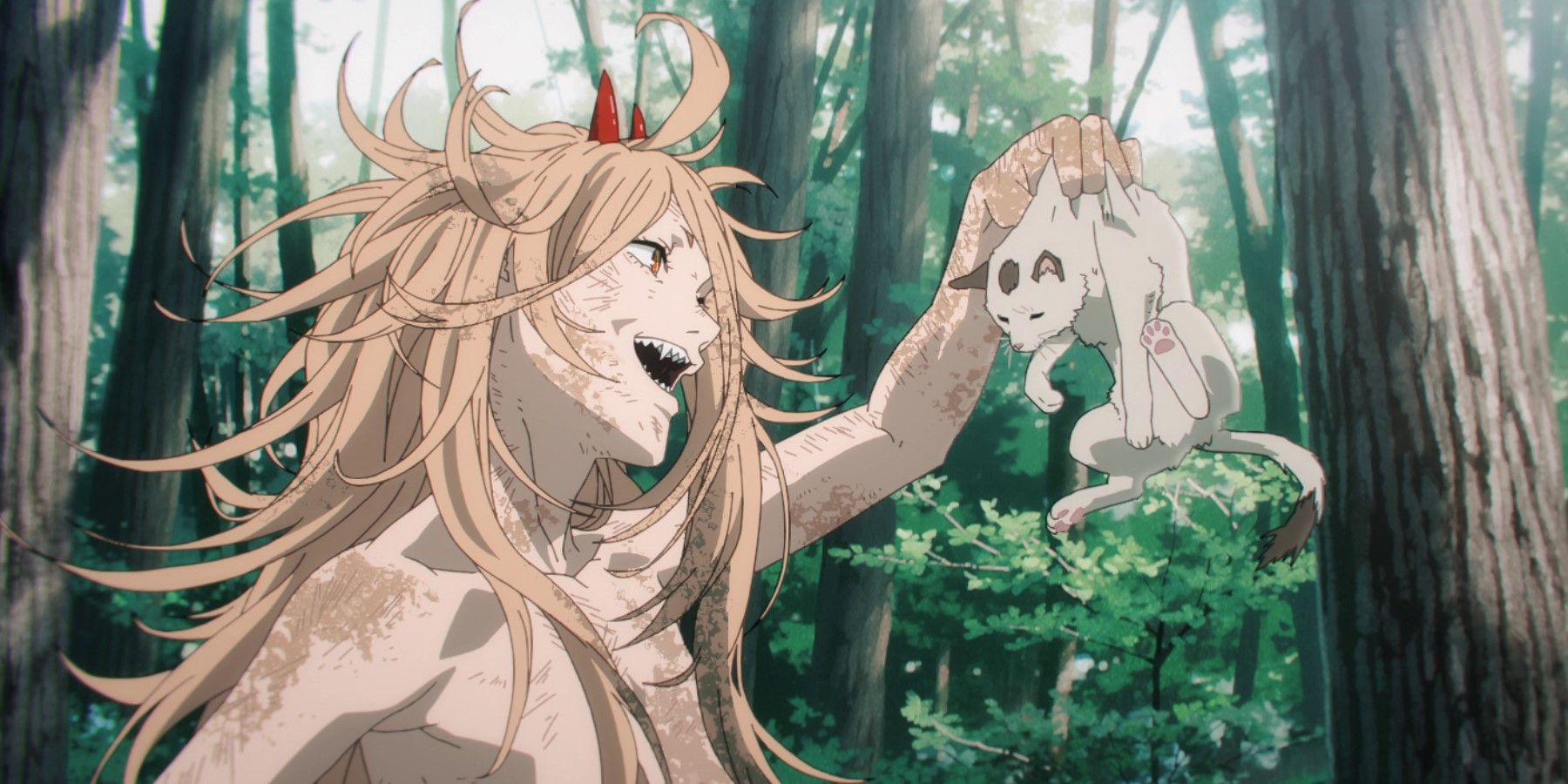 Power is childish, greedy, violent and self-motivated. An outspoken and habitual liar, she openly admits that she wants to take the winning side in the war between demons and humans. On top of this, she is lazy, unhygienic and expects people to clean up after her. She is also one of the most beloved characters in the fall 2022 anime season!
RELATED: Sawyer: Every Protagonist's Age, Height, and Birthday
Despite her almost comical amount of negative traits, Power still manages to be lovable and charming. This may be due to her cat, Meowy, a pet she cares deeply for, humanizing her to a degree. Or maybe people just like interesting and imperfect female characters, like Chainsawman have in spades!
1/10

Your Forger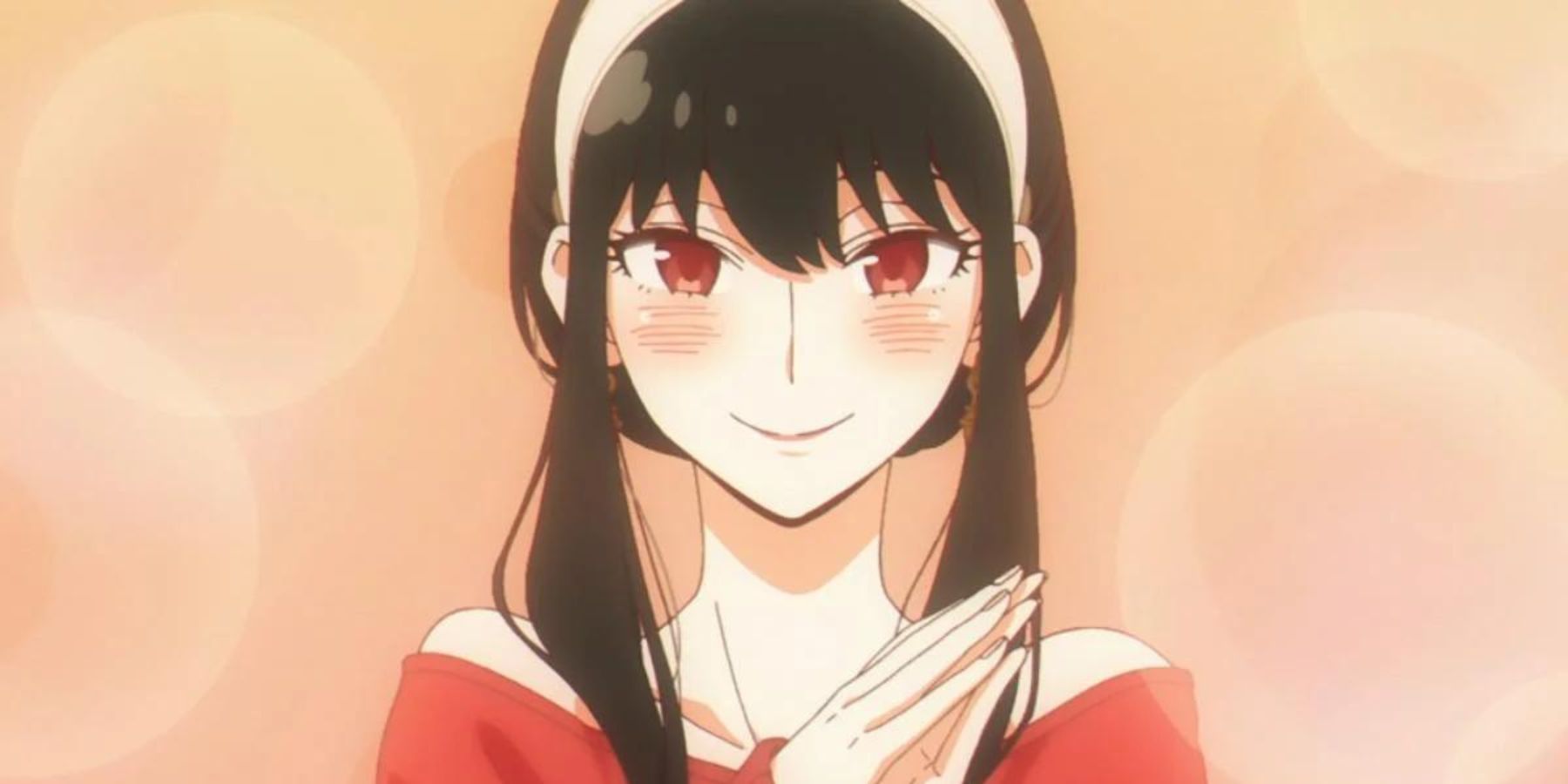 While last season of Spy x Family focused more on Loid, Anya, and the general family dynamic of the Forgers, this season spotlights unlikely matriarch Yor. Unbeknownst to her undercover spy Loid, Yor is an assassin, usually played for comedy by the imaginative Anya.
This season does a lot to develop her character, one that had already charmed so many viewers. She may be an incredible assassin, but she's also a terrible cook, naturally forgetful, and a wonderful, caring mother figure to Anya.
MORE: Fall 2022 Anime: Most Powerful Main Characters, Ranked