Crunchyroll has a large catalog of anime on its platform. This also includes anime movies. Crunchyroll is branded as the official source for anime, which means it shouldn't come as a surprise that the site has access to some of the most anticipated movies fans are about to see. It's also a great way to support the original creators in Japan.
RELATED: Best Anime You Can Binge In One Day On Crunchyroll
Including standalone films, sequels, originals and classics, Crunchyroll has a wide variety of genres lined up for a fun movie night. While many anime movies would be good choices to watch, some are rated higher than others.
Updated 11 December 2022 by Alexandra Locke:Since this article was originally published, many more amazing anime movies have been added to Crunchyroll while others have been removed from the site. Some of the films have also moved positions within the ranks. This article has been updated with the new ratings and more highly rated anime movies.
15/15

Blackfox depicts a daughter's revenge
6.1
Blackfox debuted on Crunchyroll in the fall of 2019. The story follows Rikka Isuragi, a young girl who happens to be a descendant of ninja. She is expected to be like her grandmother, one of the best and most revered ninja in the land.
However, Rikka does not want to follow in her grandmother's footsteps. Instead, she wants to be like her scientist father. But when her home is attacked on her sixteenth birthday and her father is mortally wounded, Rikka vows to take revenge and steal back the stolen research. This prompts her to be called the vengeful ninja, "Black Fox".
14/15

ODD TAXI: In The Woods reveals more of the ending
6.3
Odd Taxi: In the forest is a rebuild of the popular 2021 series, Odd Taxi. Both projects feature Hiroshi Odokawa and his meetings with customers he has during his time as a taxi driver. Fans later discover that all of the clients – and even Odokawa himself – are somehow connected to the mysterious disappearance of a young girl.
The film follows most of the same events as the series, but adds a resolution to the final conflict seen in the show. Odd Taxi: In the forest is a quirky and mysterious film that shows that everyone has secrets.
13/15

A wind named Amnesia is set in a dystopia
6.5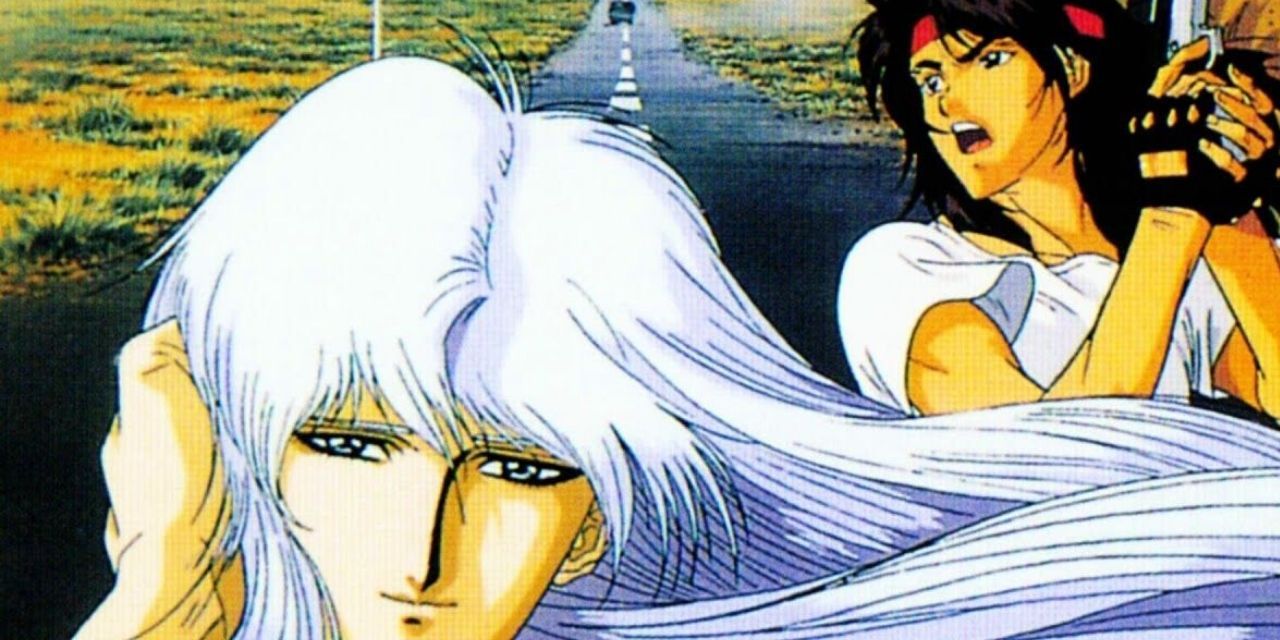 A wind called Amnesia is a 1990s post-apocalyptic anime film based on the novel of the same name by Hideyuki Kikuchi. The novel is published by Dark Horse in English. The show begins in 1999 when the world becomes a wasteland due to a powerful gust of wind that gave many people amnesia about how to live.
Wataru, a survivor of the apocalypse, regains his humanity by learning from a man named Johnny. Before he died, Johnny asked Wataru to travel the world. With nowhere else to go, Wataru decides to do as Johnny said along with Sophia, a mysterious woman who saves him. The couple travels to New York City.
15/12

Black Jack: The Movie Pits Science Against The Unexplained
6.7
Black Jack: The Movie centers around the eponymous character who is an exceptional surgeon. Black Jack is so skilled in his medical skills that he is known to be the best in the land.
RELATED: 10 Anime Movies That Bombed But Became Cult Classics
However, the appearance of the "Superhumans" poses a challenge to Black Jack, as well as everyone else in the world. With time running out for the superhumans, Black Jack must find a cure before they all perish.
15/11

K Missing Kings focuses on Yashiro Isara's disappearance
6.8
K Missing Kings was released in the summer of 2014 as a sequel to the original K series. It takes place a year after the events of the anime. It was animated by GoHands, a company known for its unique way of creating fluid animation.
The original K anime follows Yashiro Isara, a charismatic young man who carries around a Japanese parasol, Neko, a carefree girl who has a crush on him, and Kurou Yatogami, a swordsman who wants to defeat an evil king. The film takes place after Yashiro disappears and focuses on the others' search for him.
15/10

Starlight Promises has many unexpected twists and turns
6.9
Starlight Promises is a mysterious film about a festival in the mountains of Japan. Shoma Mihara is invited to the festival by his friend, Atsushi, whom he hasn't seen since middle school. Intrigued and wanting to see his friend again, Shoma goes to the village. However, Atsushi is nowhere to be found.
This movie is a powerful movie that takes an unexpected turn. Viewers are in for a psychological ride as Shoma remembers the truth. Viewers who love drama and action are sure to enjoy Starlight Promises.
15/9

The Princess and the Pilot is the story of star-crossed lovers
7.0
When Juana del Moral needs a way to get to her future husband, her family hires mercenary pilot Charles Karino to take her there. Unfortunately, the road is dangerous, as the two neighboring countries are at war with each other.
Along the way, Juana and Charles begin to bond as the stress of the surrounding chaos and the long flight helps them open up. Koroku Inumura's The Princess and the Pilot is a poignant and harrowing tale of two people brought together by circumstances who understand each other.
15/8

Captain Harlock: Arcadia Of My Youth shows one man's determination
7.1
Captain Harlock: Arcadia of My Youth is a 1982 film that retells the origin of Captain Harlock. Leiji Matsumoto created the character as well as other notable series such as Space battleship Yamato and Galaxy Express 999.
RELATED: 5 Ways Jujutsu Kaisen 0 Is Better Than Mugen Train (And 5 It's Not)
The plot follows Captain Harlock, a man blacklisted for rebelling against the government by not giving up hope against invaders. Throughout the film, it shows his struggle against the earth's oppressors, the Mazon, who want to reclaim the earth as they used to rule it in ancient times. This is the perfect movie for those who want to enjoy a classic anime from the 90s.
15/7

Psycho-Pass: The Movie Sees Tsunemori & Kogami reunite
7.1
Akane Tsunemori is an inspector for the Public Safety Bureau's Criminal Investigation Division. When images of her old acquaintance, Shinya Kogami, appear, Tsunemori sets out to find him while also investigating the Southeast Asia Union (SEAU) and their implementation of the Sybil system.
From there, the story develops into a heartbreaking story as Kogami and Tsunemori uncover the conspiracy lurking in the SEAU. Psycho-Pass: The Movie will have fans of the original Psycho-Passseries on the edges of their seats as they learn more about Colonel Nicholas Wong and the plan for the Sybil System.
15/6

Cardcaptor Sakura: The Movie Portrays Dream Situations
7.2
Cardcaptor Sakura: The Movie was the first film released in the series in the summer of 1999. Contrary to the belief of most fans, it was a non-canon film. The story was written by CLAMP head writer Nanase Okawa. The film takes place during the first and second seasons of the original Card Catcher Sakura.
Like the series, Cardcaptor Sakura: The Movie follows Sakura Kinomoto, a 9-year-old girl who becomes the Cardcaptor of Clow Cards. While on a field trip to Hong Kong, Sakura and her friends experience mysterious dreams that get in the way of their time there, and they must get to the bottom of the events.
15/5

Mobile Suit Gundam Wing: ENDLESS WALTZ features new and impressive Gundam
7.7
After humanity moves to space, many see how corrupt Earth's government is. Five young men want to take matters into their own hands and create Gundams to help fight the government's tyranny in Mobile Suit Gundam Wing: ENDLESS WALTZ.
Fans of Mobile Suit Gundam series will enjoy this entry in the franchise. With lots of action and fighting mechanics, this movie appeals to old and new fans as the Gundam's full power is shown. Although originally released as a three-part OVA, they have been compiled into a movie on Crunchyroll.
15/4

Cardcaptor Sakura 2: The Sealed Card shows Sakura dealing with new emotions
7.8
Cardcaptor Sakura 2: The Sealed Card was released in the winter of 2000. The film takes place after the end of the series and was directed by Morio Asaka and written by Nanase Okawa. Sixteen years after the film, Cardcaptor Sakura 2: Clear Card was released as a sequel.
This story focuses on Sakura struggling to come to terms with Syaoran's confession, preparing for her school play, and capturing The Nothing Clow Card to prevent it from causing Tomoeda's landmarks to disappear. The film is a must-see for fans of the series. Although it was once considered the finale, it is still a pleasure to watch to this day.
3/15

Jujutsu Kaisen 0 has another Cursed Spirit Vessel
7.8
Released in 2021 in Japan, Jujutsu Kaisen 0 quickly became a fan-favorite film. The story follows Yuta Okkotsu as he learns to become a sorcerer. Yuta works diligently, hoping to control the cursed spirit of his childhood friend, Rika Orimoto, who is attached to him.
RELATED: Anime's 10 Greatest Pyrrhic Victories
This film serves as a prequel to the popular series Jujutsu Kaisen. The popularity of the series, as well as MAPPA's animation, helped Gege Akutami's story come to life on screen. Fans of the series will not want to miss this fast-paced and heartbreaking story.
2/15

Demon Slayer: Mugen Train broke records
8.2
Demon Slayer: Mugen Train serves as the continuation of the first season of Demon Slaughter series. Tanjiro Kamado and his allies are called to ride the Mugen train to help Flame Hashira, Kyojuro Rengoku, in his mission. However, the trip takes a dark turn when they all fall asleep and become trapped in their dreams.
When it debuted in Japan in 2020, this film became the highest-grossing film in Japan, breaking Spirited Awayits previous record. The continuation of a popular series resonated with fans who couldn't wait to see more of Tanjiro and his friends. This film is a cruel and tragic story that shows the power of trust and partnership.
1/15

Your name highlights the transience of time
8.4
Your name is the tear-jerking story of two teenagers who accidentally switch bodies. Taki Tachibana and Mitsuha Miyamizu live very different lives, but find common ground in the desire to matter. Yet, just as the pair begin to realize their feelings for each other, an unexpected twist reveals the truth about their relationship.
Your name is a beautiful and heartbreaking film about the transience of time. The central romance is touching as Taki and Mitsuha learn more about each other and themselves as they live each other's lives.
NEXT: Best Sad Anime on Crunchyroll