The game's beloved musical score has clearly inspired the NieR: Automata anime's opening and ending songs.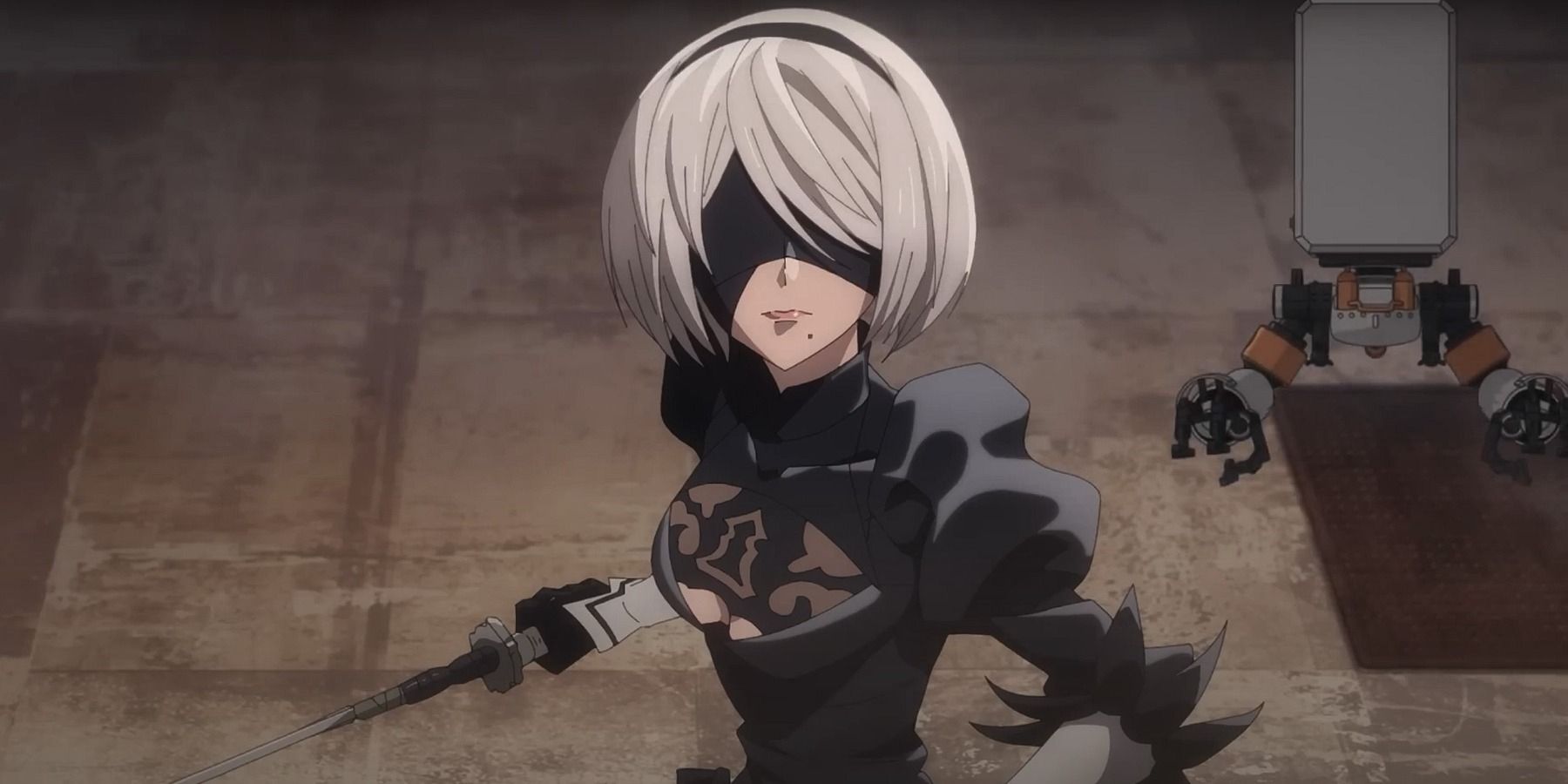 PlatinumGames' NieR: Automata became such a hit in part due to its stunning musical score, and it looks like the anime adaptation is looking to replicate much of that, as the latest trailer includes a preview of the series' opening and ending theme songs.
NieR:Automata Ver1.1a had actually shown very little footage from the show in the months leading up to its premiere next week on Crunchyroll, but that all changed in the past few days after Aniplex dropped the first full trailer and teased much of the game's Chapter 1. All of the anime's trailers so far have been codenamed "Promotion Files", thus staying close to the franchise tradition in the style of creator Yoko Taro, who has worked on the series as a co-writer with director Ryouji Masuyama.
RELATED: Is NieR's Anime A Sequel Disguised As An Adaptation?
In that sense, "Promotion File 009" provides the definitive first look NieR:Automata Ver1.1a now featuring many of the characters that will appear throughout the first season, as well as boss battles and many other moments that those who have played the games will instantly recognize. As a bonus, however, this new trailer features excerpts from two of the songs that will make up the anime's soundtrack with the opening theme song, titled "Escalate," performed by Japanese singer Aimer; on the other hand, the ending track heard towards the start of the Japanese rock band Amazarashi is played.
Die hard NieR: Automata fans will be familiar with Amazarashi, as the band released a single back in 2017 that was paired with the game's release at the request of Taro; the song titled "Deserving of Life" (Inochi ni Fusawashii) was used by Square Enix during the game's promotion, as the accompanying music video is inspired by it and lead singer Hiromu Akita is a fan of NieR the franchise's complex lore. Naturally, these are only two of the songs revealed so far, but the full score will likely feature much of the same classical music influences as the game.
Even though NieR: Automata Ver1.1a had already showcased many of its most prominent characters in previous marketing clips, such as 2B, 9S, Commander White, Adam, Eve, Lily and A2, this longer video also includes the twin sisters Devola and Popola who play a crucial role in the game's story. A-1 Pictures' anime adaptation will feature music produced by Monaca, a studio founded by the game's composer Keichi Okabe, which signifies the overall mood of NieR: Automata is in good hands.
NieR: Automata Ver1.1a will premiere on Crunchyroll on January 7, 2023.
MORE: Pokemon Scarlet's Roaring Moon is OP compared to other Paradox PokemonSource: Aniplex | YouTube