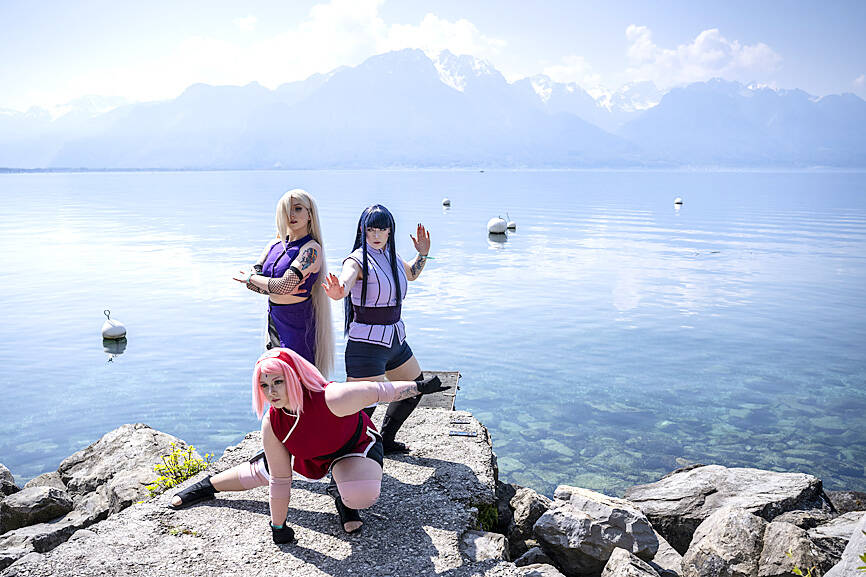 By Grace Huang and Jane Zhang/Bloomberg
The ability to turn a user's selfie into an anime character has boosted an app developed by Meitu Inc (美圖) to the top of Japan's download rankings in the past week, sparking a big jump in the Hong Kong-based firm's stock.
Meitu has surged more than 50 percent in the past couple of weeks, as its app topped Apple Inc's free iPhone downloads chart and No. 2 on Android's Google Play in Japan, data.ai figures showed.
Although not new to the Japanese market, the key innovation in the beauty app was the addition of the ability to transform a photograph into an anime-style image using artificial intelligence (AI).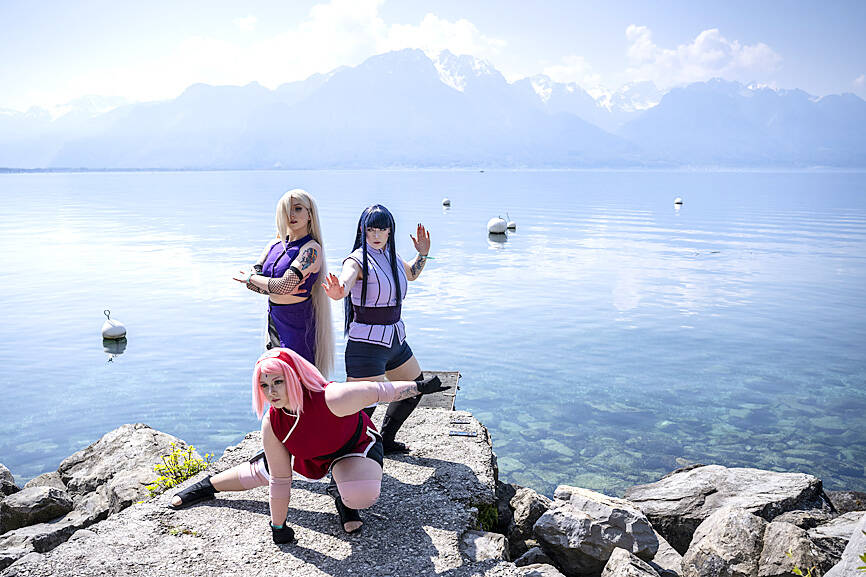 Photo: EPA-EFE
Meitu has been working on AI photo tools since 2017, and the work has started to pay off with the anime-style selfies, which hit the market in China on November 24 and globally three days later, Meitu CEO Wu Xinhong (吳欣鴻) said.
Since last week, the Meitu app has been among the three most downloaded on Apple's App Store in countries including the United States, Brazil, Canada, Australia and New Zealand, Wu said.
Global downloads increased by 79 percent in the week starting Nov. 28, data.ai figures showed.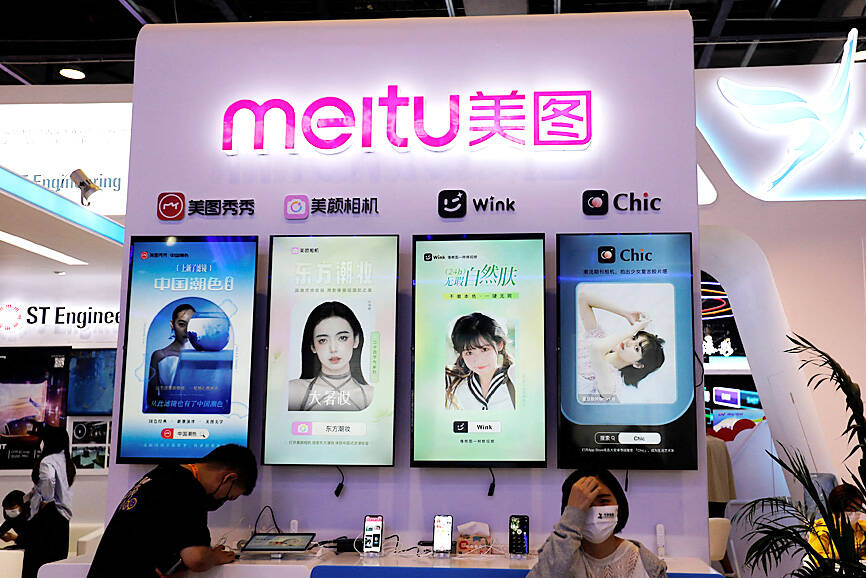 Photo: REUTERS
"We are seeing an explosion of AI-generated content and its enormous potential," Wu said. "It's an unprecedented opportunity for us, a technological revolution."
The use of AI to generate images has taken off in popularity this year with the launch of text-to-image systems such as Midjourney and OpenAI's Dall-E. The technology is not without controversy, but its appeal and accessibility have helped it spread.
Meitu's approach is different when it comes to applying a style transfer to an existing image. The company also just introduced the ability to add subtle animations — like falling cherry blossom petals — to its AI-generated anime avatars.
Japan has proven to be an avid user of this new trend.
University of Tokyo professor Fujio Toriumi said 40 percent of hashtagged AI-generated images on Twitter since June have come from the country.
Torumi, whose work includes studying information sharing on Twitter after the 2011 Tohoku earthquake and tsunami, partnered with Nikkei Inc to analyze the data.
"Japan has a culture of sharing manga on Twitter," Toriumi said, adding that the novelty of using AI to generate similar images is "both a threat and a surprise" to established audiences, but many are embracing it out of curiosity .
"For most people it's a one-shot, but I think some will continue to use it in unique ways," Toriumi said.
At its peak, the AI ​​art fascination generated close to 80,000 Twitter posts per day from Japan, although the current flow is about a third of that, Toriumi said.
Still, he anticipates several new uses in the future, including AI-generated fashion models for clothing companies that sell gear online.
Comments will be moderated. Keep comments relevant to the article. Comments containing offensive and obscene language, personal attacks of any kind or advertising will be removed and the user banned. The final decision will be at the discretion of the Taipei Times.