Anime can be a very self-conscious form of entertainment. One of the biggest reasons is that many manga and anime writers are also huge anime fans and have the same respect for their seniors/colleagues. Similarly, many producers and writers know what kind of audience they are targeting and what kind of anime they may have seen. This is why they often leave entertaining Easter eggs for fans to notice.
Many times these Easter eggs are hidden in a joke, which acts as a way to break the fourth wall. While on the other hand, there are many references to different anime that the creators might be working on. Regardless of the motivation behind it, Easter eggs show that each anime series is an important part of a small but tight-knit community of fans and artists rather than existing in a vacuum. Sometimes even the most devoted otaku fails to see many of the best easter eggs in anime. Here are nine Easter eggs that fans have missed in these popular anime.
9/9

Saitama from One Punch Man is on Reigen Arataka's speed dial from Mob Psycho 100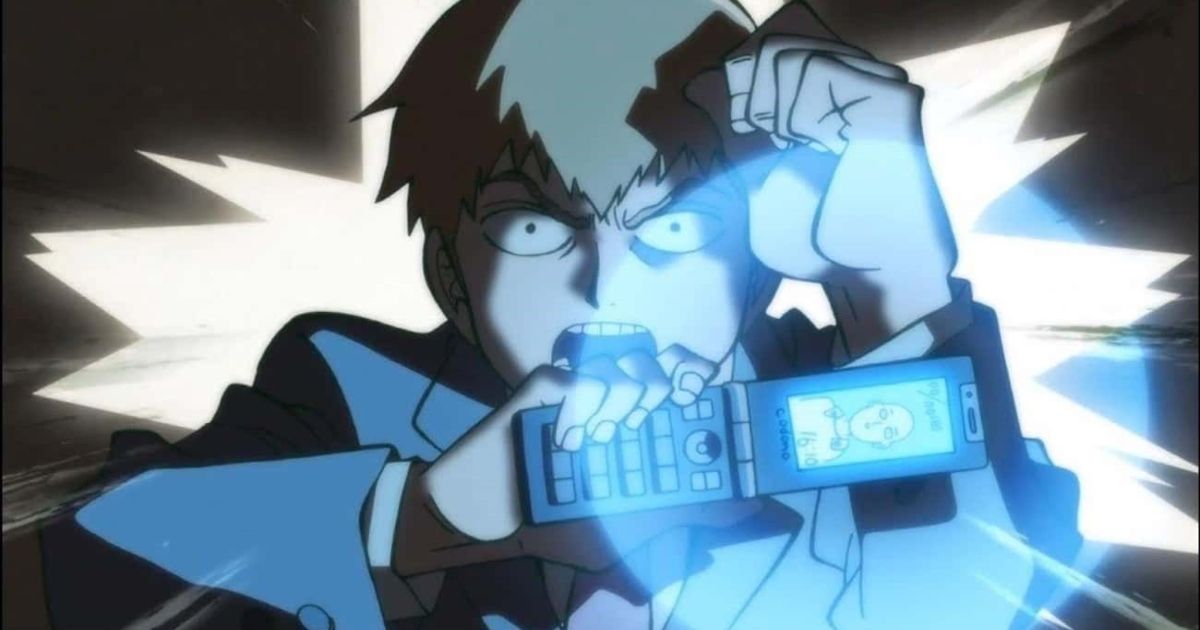 There are many times when you can see the creator leaving certain easter eggs, such as having a character's name on something in the background, to make it as subtle as possible. This is exactly what happened in Mob Psycho 100. In a special scene one can see One Punch Man's Saitama is on Reigen's phone background. This happened mainly because the creator behind One Punch Man and Mob Psycho 100 is the same person named One. However, it's so subtle that so many die-hard fans have missed it.
8/9

Hunter X Hunter's Alluka Zoldyck plays with Sailor Moon's toys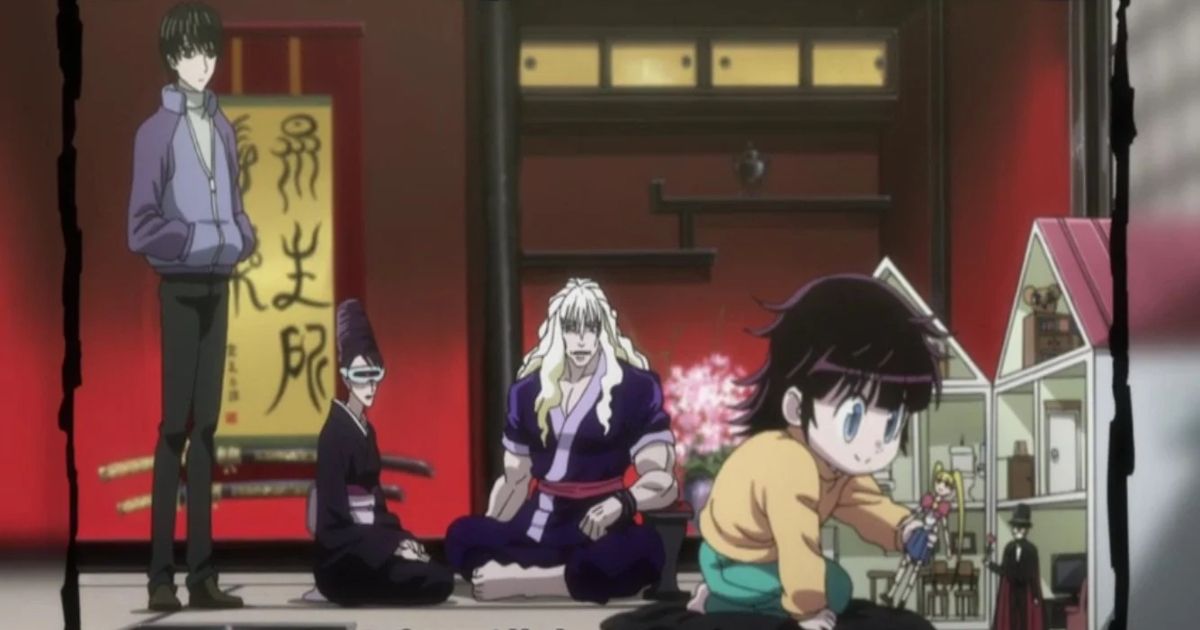 A scene in hunter x hunter will make the faces of Sailor Moon fans light up. It happens when Alluka Zoldyck plays with her dollhouse. As viewers, after paying close attention, can see that the doll she is holding is of Sailor Moon and Tuxedo Mask, both of which are two famous characters from the iconic anime Sailor Moon. Interestingly, the creators of hunter x hunter and Sailor Moon, Naoko Takeuchi and Yoshihiro Togashi are married in real life, which makes this crossover all the more sweet and wholesome.
7/9

Hunter X Hunter video game reference in the arcade from Sailor Moon Crystal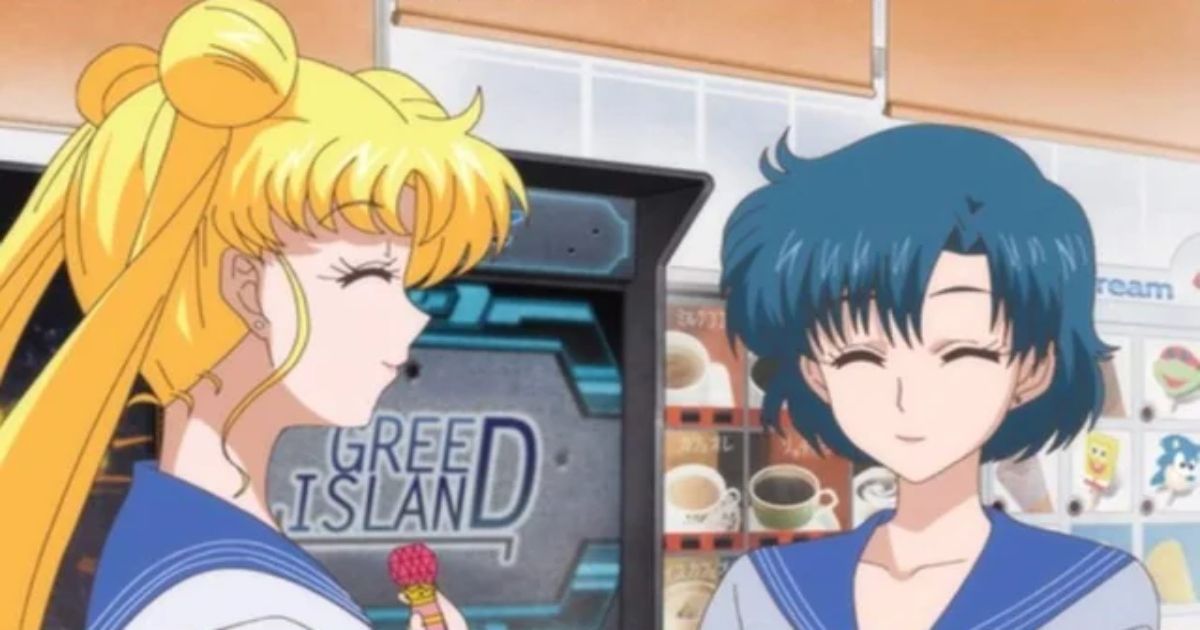 IN hunter x hunter, there is a video game kingdom called Greed Island where Gon and Killua venture to find more information about Gon's father. Isekai story to hunter x hunter takes place during this part of the show as they struggle to survive in a foreign land. Ironically, Greed Island appears as a cheerful slot machine in the background, while Usagi and Ami are shown having a good time in the arcade.
But fans know it's anything but a light-hearted game. The creator simply added it as an easter egg. Despite everything, the crossover is adorable, considering the creators of both shows are married. Since both the creatures in the shows are married, fans can expect a lot Sailor Moon, Yu Yu Hakusho, or Hunter x Hunter Easter eggs through one of their anime. In this episode, Usagi and Ami are seen enjoying themselves with the other Sailor Scouts in the arcade, when a brief glimpse of Greed Island appears. Avid viewers of anime can easily figure out what this title means.
Related: Sailor Moon: 6 iconic dresses from the series that are actually real
6/9

Nisekoi features Chitoge and Kosaki creating a Titan sandcastle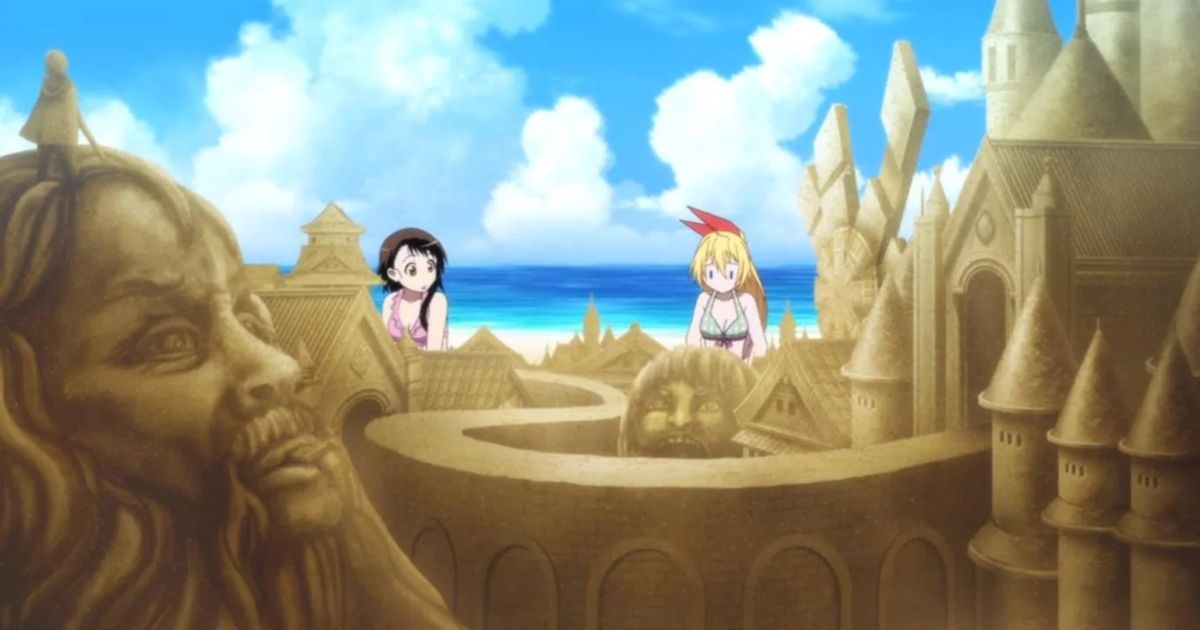 IN Nisekoi'At the beach' episode, the audience can see Chitoge and Kosaki build a sandcastle with many walls and some titans from the well-known Attack on Titan. If you look closely, you can see a giant man eating a person in the sandcastle that Kosaki is making. This is actually a titan devouring a human, a classic part of Attack on Titans action. A sand model of Mikasa is also seen atop the larger titanium sculpture.
5/9

Servant x Services Megumi Chihaya cosplays various characters from famous anime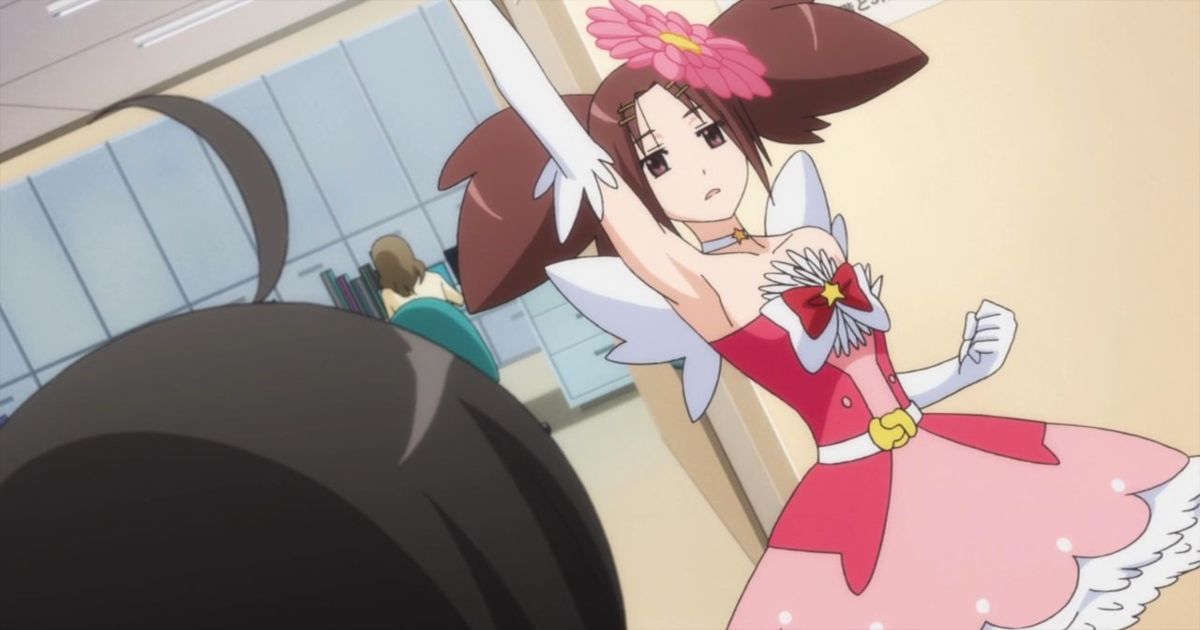 IN Servant x Service, Megumi is the main leader, Yamagami's senior colleague. However, the most interesting part about her personality is that she is a huge anime otaku. Since she also cosplays, this gave the creators a fun idea to leave some references to other anime. Fans can see her wearing costumes of characters from Fate/kaleid liner Prisma Illya, Attack On Titan, Anohana and Bakemonogatari. In this picture she is cosplaying as the main character from Precure.
4/9

Studio Ghibli references in Angel Beats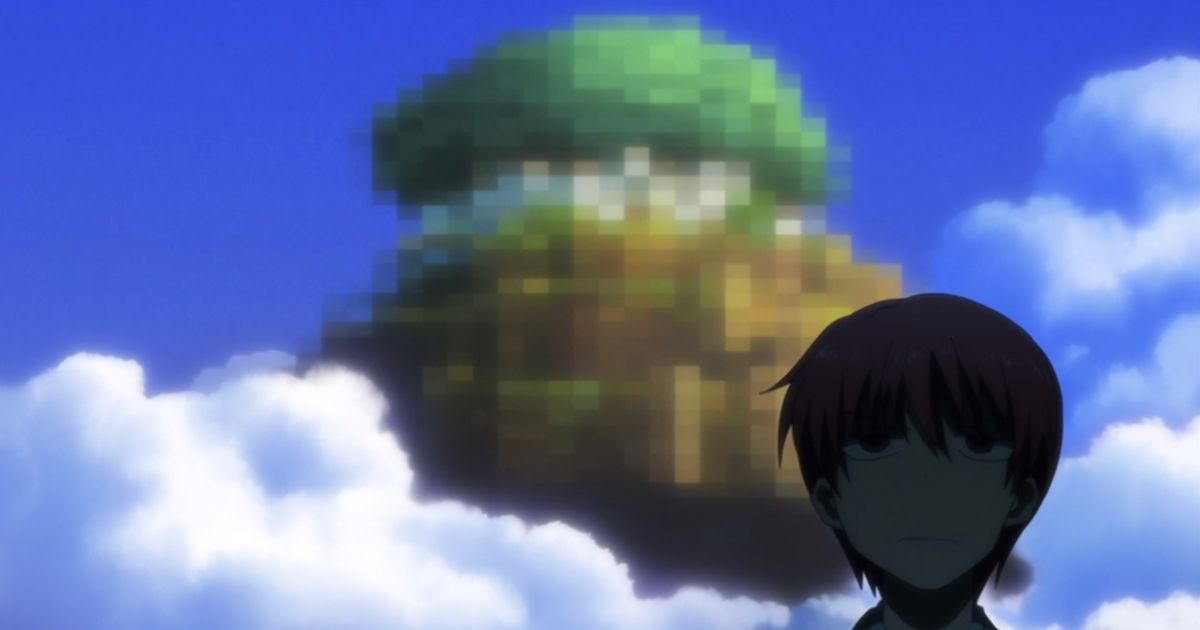 While this may not be as subtle an easter egg as many others on this list, it made many fans extremely happy. In certain scenes of Angel Beatscan the audience capture blurred images of castles from Howl's Moving Castleand The castle in the sky blurred in the background. Studio Ghibli is a household name for producing some of the most favorite childhood anime films. So it's no surprise that the references will appear in many anime.
Related: Best Studio Ghibli Movies, Ranked
3/9

Gintama includes the Dragon Ball Z parodies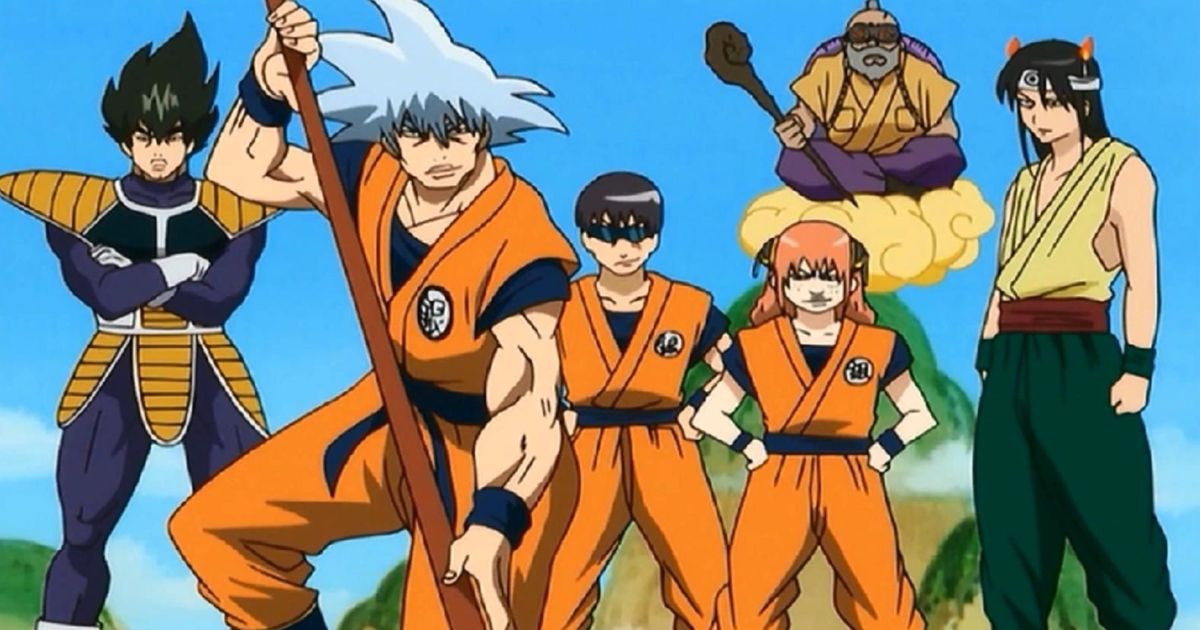 Gintama is a satirical shonen anime that likes to poke fun at pop culture, broadcast norms, Japanese culture, and viewer expectations, while also taking itself seriously when the situation calls for it. If one were to describe Gintama, they would say it's a show about a series of parodies. One particular anime they love to parody is undoubtedly Dragon Ball Z. In many episodes, the audience can see either clothing or actions, and at times also characters from this DBZ.
2/9

Staz Charlie Blood Pulls A Kamehameha In Blood Lad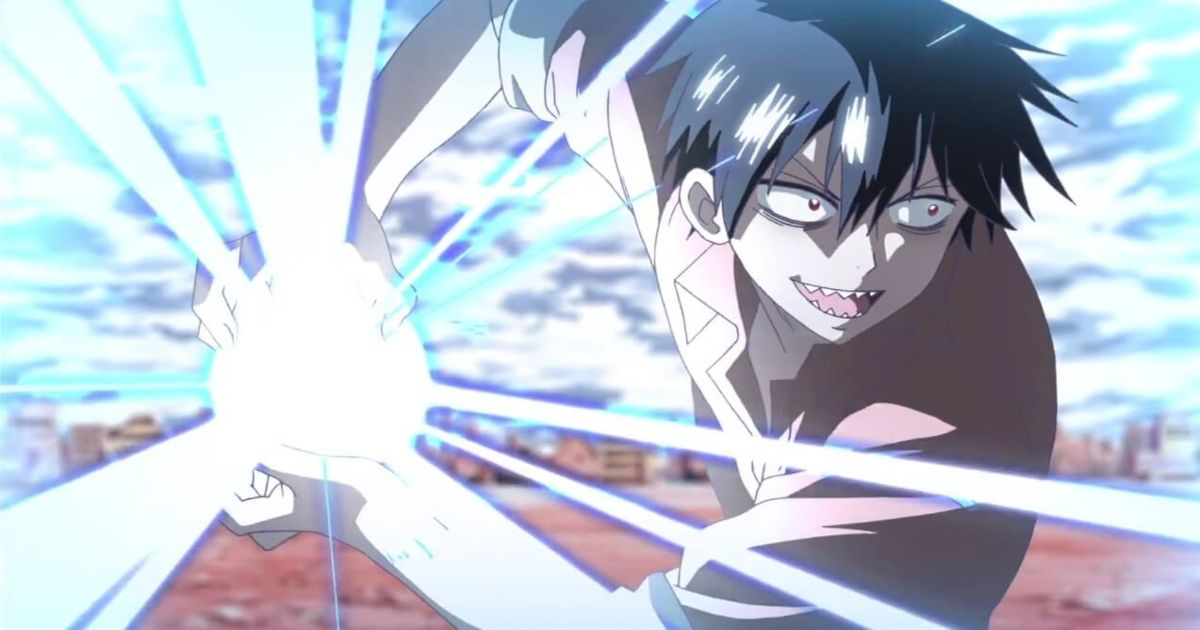 All who are one Dragon Ball series fan would be aware of the Kamehameha. It is the very first energy attack fans are introduced to in the series. It also happens to be a signature technique of Goku. IN Blood boy, Starz Charlie is a big weeaboo who neglects his duties as a vampire and is obsessed with watching anime and learning about Japanese culture. During his fight scene, Starz claims he will perform a massive finishing attack. But being a big otaku himself, he ends up pulling the Kamehameha, which obviously doesn't work, but is a fun reference for fans who catch it.
1/9

In Zoku Sayonara Zetsubou Sensei, Hatsune Miku auditions for Meru's voice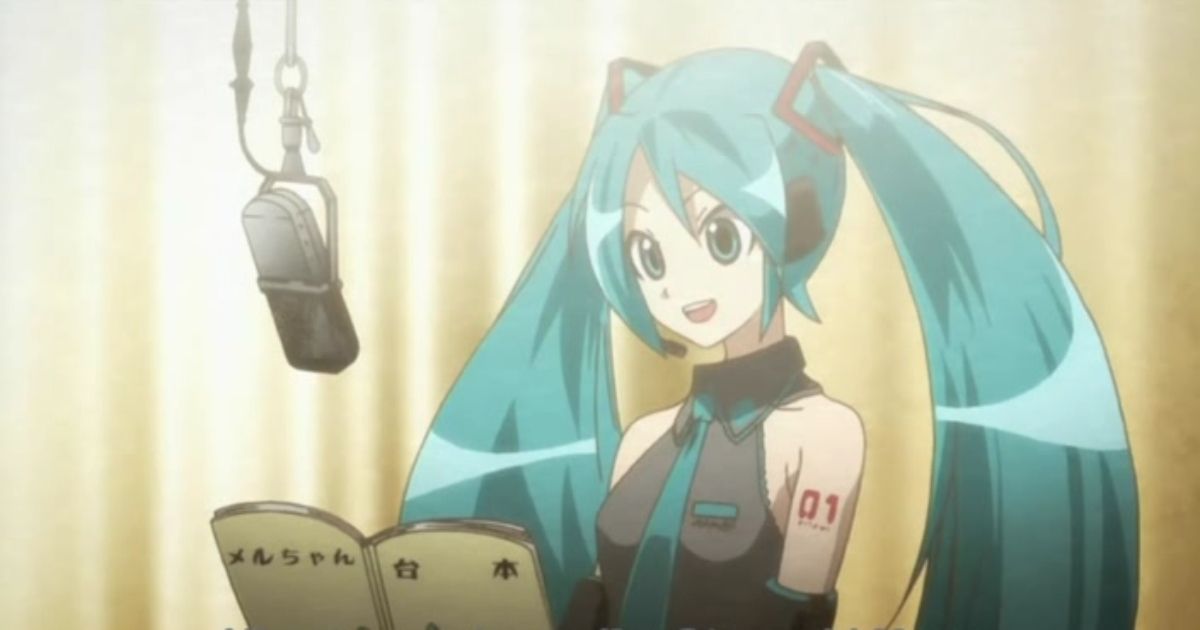 Hatsune Miku is a 16-year-old Japanese music phenomenon. She is this blue-haired girl with a very distinctive voice with boundless energy. What sets her apart from the rest is the sheer fact that she is not a human, but a Vocaloid who sings using 3D images and a computer-generated voice. IN Zoku Sayonara Zetsubou Sensei, Meru is an extremely quiet girl who communicates through her text messages instead of speaking. She is quite mute, and no one has heard any sounds from her other than a few squeaks. Since her family in the show is absurdly wealthy, her father does voice casting for people to dub her in real time. Her voice actress changes with each new episode of the anime. So in this episode, the audience gets to see Hatsune Miku audition for voice dubbing, which was so subtly added that many fans missed this easter egg.