Soccer is one of those sports that has spawned many manga and anime series. These series often analyze the sport and its players through a variety of different lenses. Whether fans call it soccer or football, there is a renewed interest in the sport following the climactic end of the 2022 FIFA World Cup.
RELATED: 20 Best Sports Anime Ever Made, Ranked
New and seasoned fans of the sport can enjoy quality storytelling about the world's most popular sport. Whether it's through excessive action, a focus on teammate relationships, or a focus on the more technical, strategic elements of the game, anime fans have a variety of series to choose from.
10/10

Blue lock shows a competition towards the top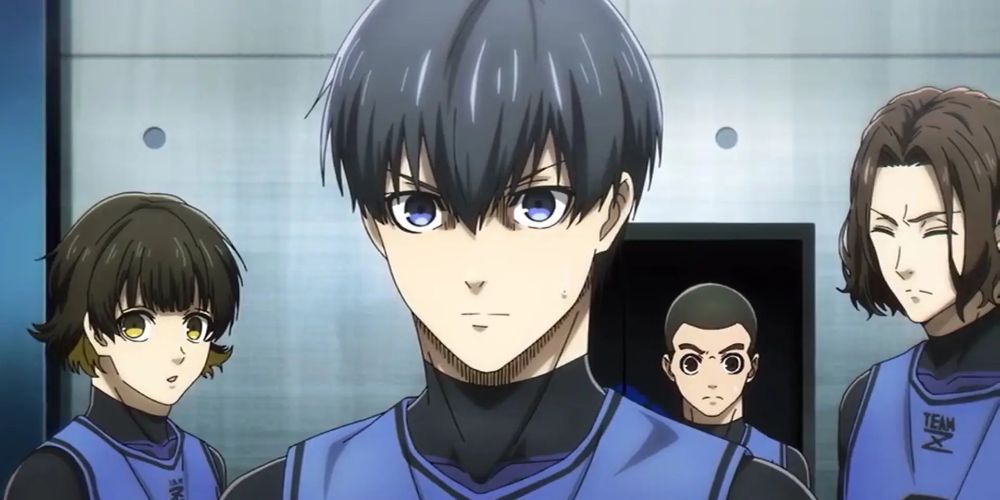 Blue lock was one of 2022's most anticipated anime adaptations for good reason. The series takes the sport to the extreme. A group of Japan's best high school soccer players are brought into an intense training camp to put their skills to the ultimate test.
The aim is to draw out their true potential and discover the most battle-hardened, confident footballer in the group. Only the top striker will get the opportunity to play with the national team on the world stage.
9/10

Aoashi focuses on relationships and reasoned portrayals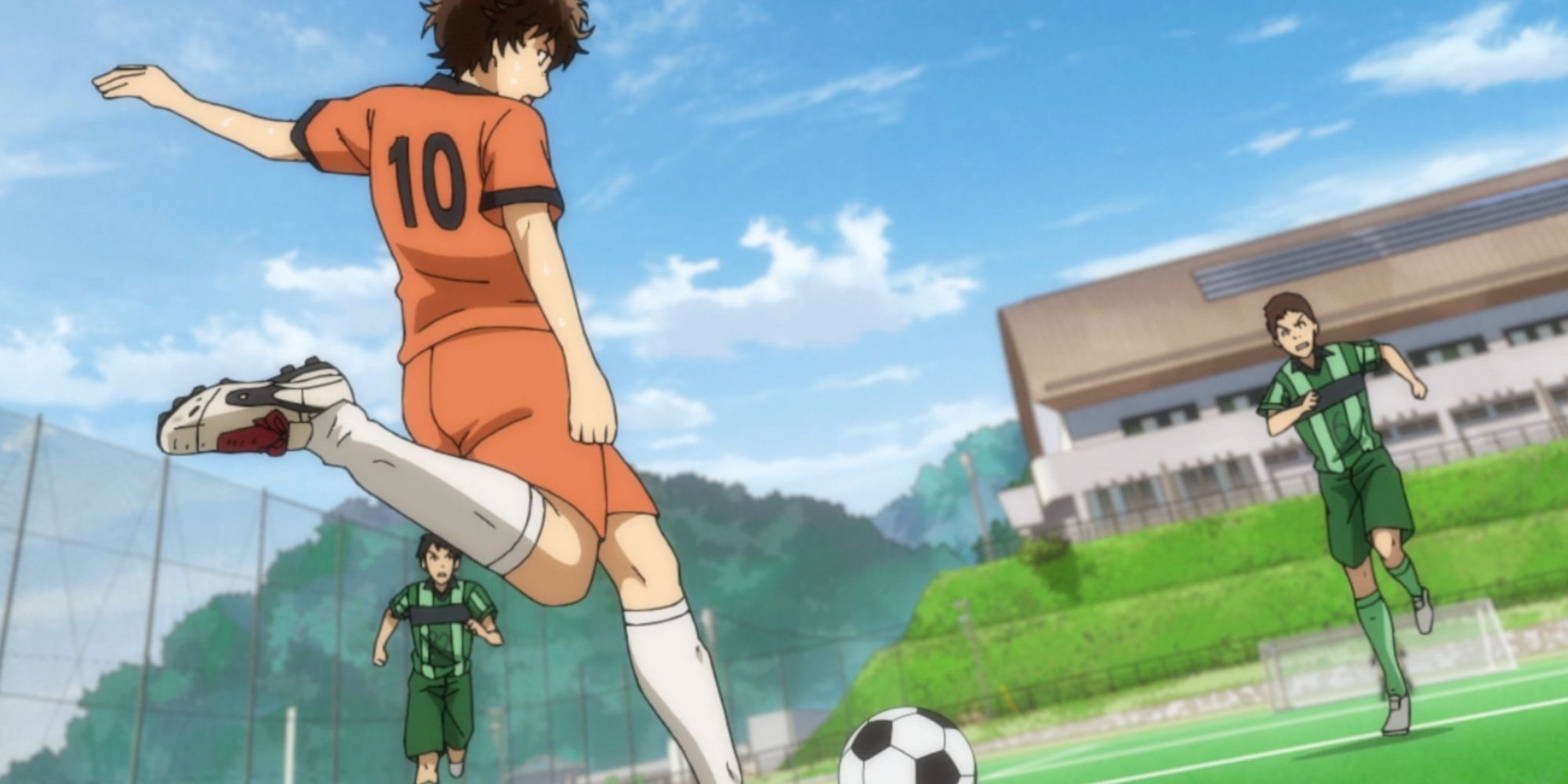 This season has been a big one for soccer anime. The anime adaptations of Aoashi and Blue lock was released this year, and they both got a following. Although both series are sports series based on football, they have very different tones. Aoashi focuses on interpersonal drama, teammate relationships and a story rooted in a more grounded portrayal of the sport.
It follows the journey of football legend Ashito Aoi. When he is recruited out of middle school to join coach Tatsuya Fukudahe's team, he must navigate building relationships with his new teammates and finding success on the court.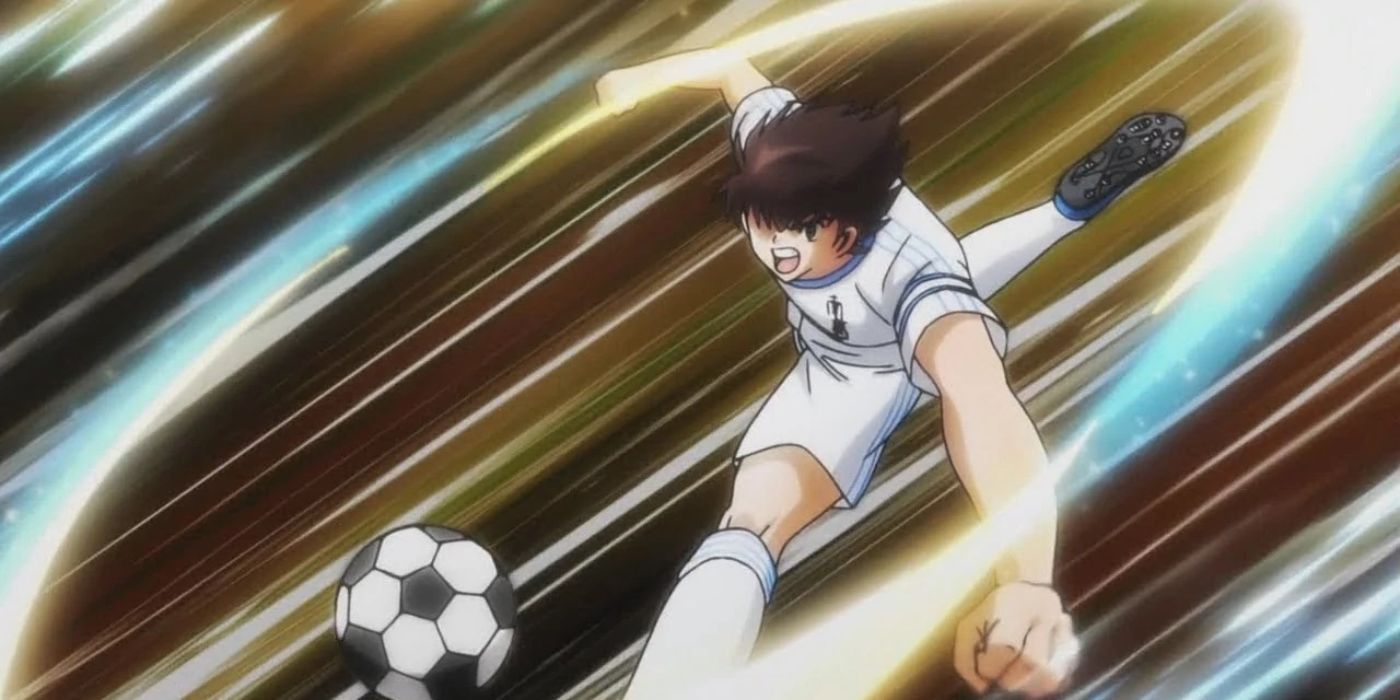 Captain Tsubasa may be the most influential soccer anime. The original animated series was adapted in 1983 from the manga series of the same name. It would go on to leave a gigantic legacy and inspire real players to join the sport, as well as directly influence similar sports anime that would come after it. In total, the series has seen 279 TV episodes, 14 OVAs and four movies.
RELATED: 10 Anime To Watch If You Love Blue Lock
Captain Tsubasa tells the story of the growth and development of the 11-year-old soccer player Tsubasa Ozora. A compelling aspect of this series is watching Tsubasa grow from elementary school to middle school and eventually spend time playing professional soccer as a teenager and young adult. Few anime allow this kind of growth in their main character. The 2018 adaptation is a condensed version that captures the essence of the original while avoiding some of the original's problems with pacing.
7/10

Farewell, my dear Cramer is a football lover's dream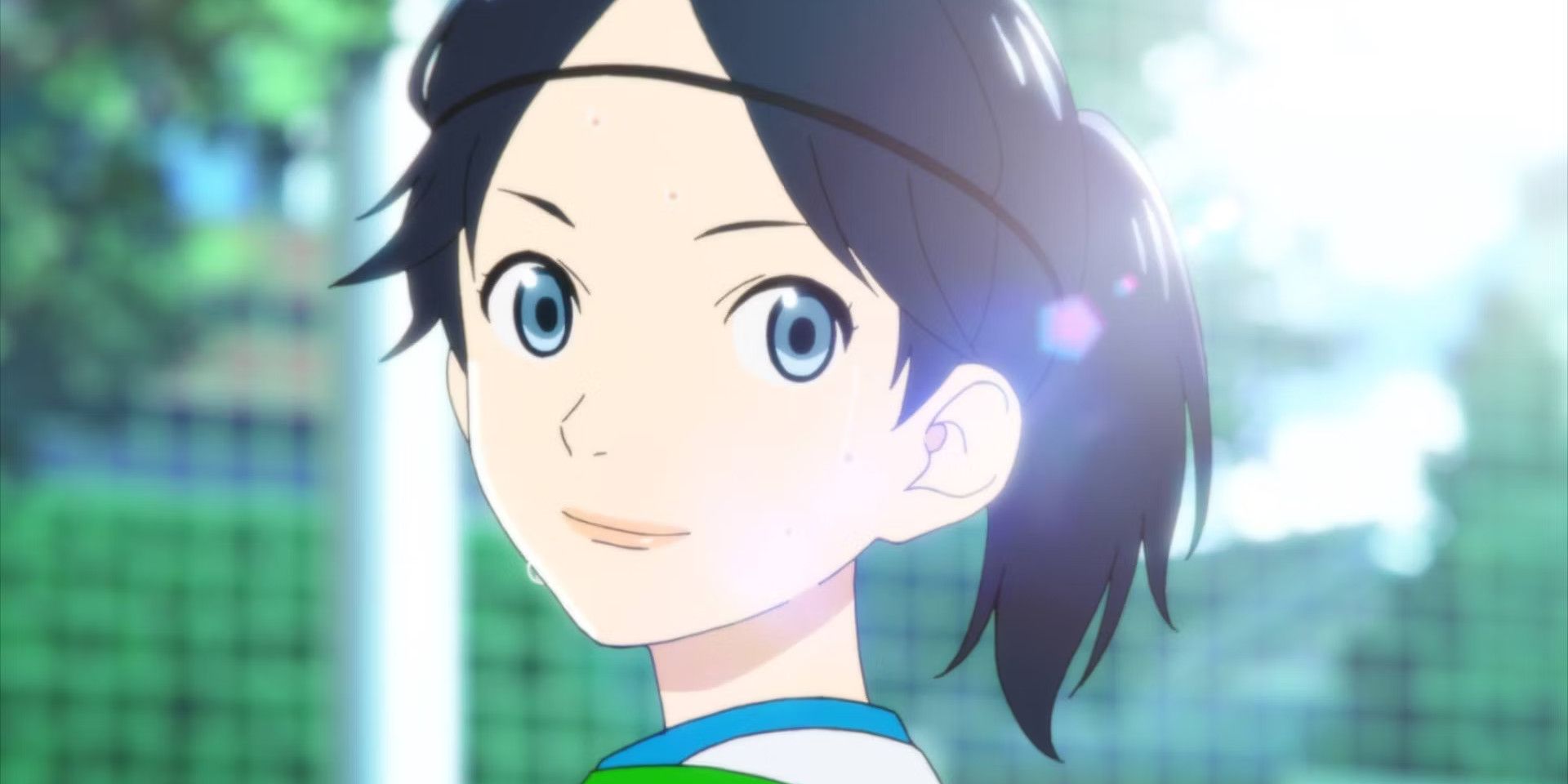 Farewell, my dear Cramer is a sequel to the manga Sayonara footballwhich explores soccer star Nozomi Onda's experience playing for her school's youth soccer team because they don't have a girls' team. Farewell, my dear Cramer follows the protagonist of Warabi Seinan High School's girls' soccer team, which Nozomi Onda has decided to join.
She is joined by Sumire Suou and Midori Soshizaki, two rival freshmen who have agreed to team up on the same high school soccer team. This series features an exceptional ensemble cast, with each of the leads portrayed with their own goals, pasts, stories, challenges and motivations. It is also an excellent anime for lovers of the sport, as it contains many references to actual teams, strategies, moves and football history.
6/10

Dager revives passion for sports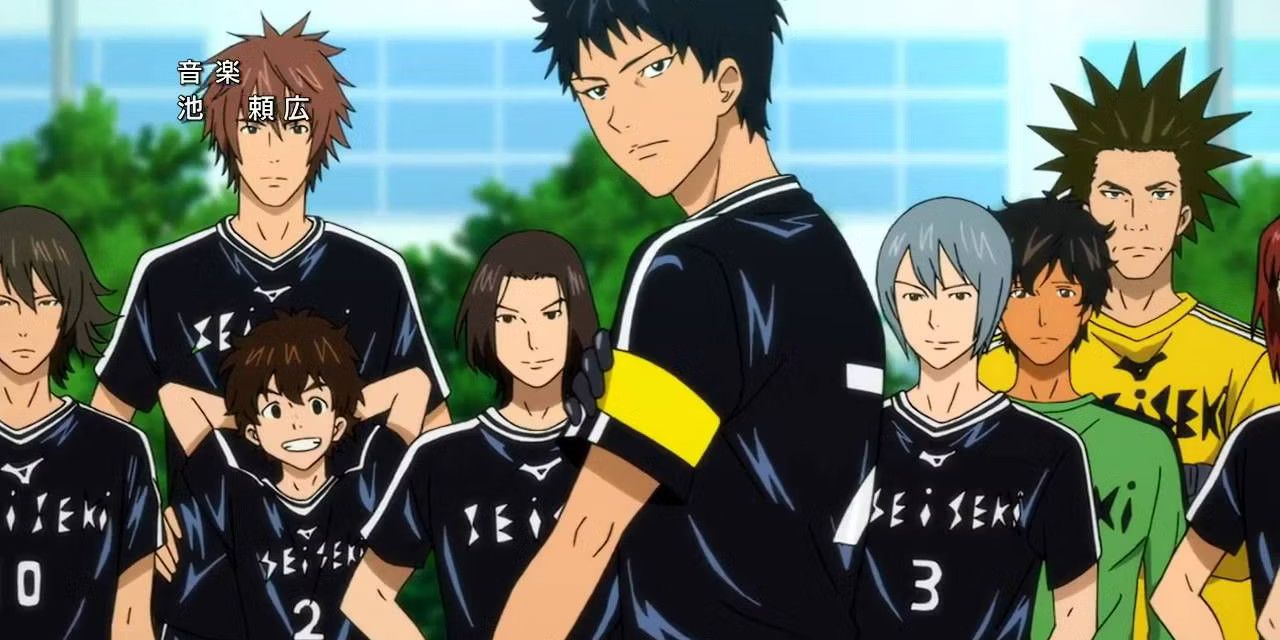 Days charts the budding teammate relationship between Tsukishi and Jin. While Jin is a prodigy with a lot of talent and hype, Tsukishi's hallmark is that he is overwhelmingly bad.
RELATED: 10 Sports Anime That Are Already Modern Classics
When Jin invites Tsukishi to play a game of fetch, he is inspired by Tsukishi's determination and love for the game. The contrast between the two characters is similar to Shoyo Hinata and Tobio Kageyama in Haikyuu: the talented Jim serves as a challenge for Tsukishi to live up to. At the same time, the spirited Tsukishi pushes Jin to resume his dedication to training and improvement.
5/10

Inazuma Eleven started out as a video game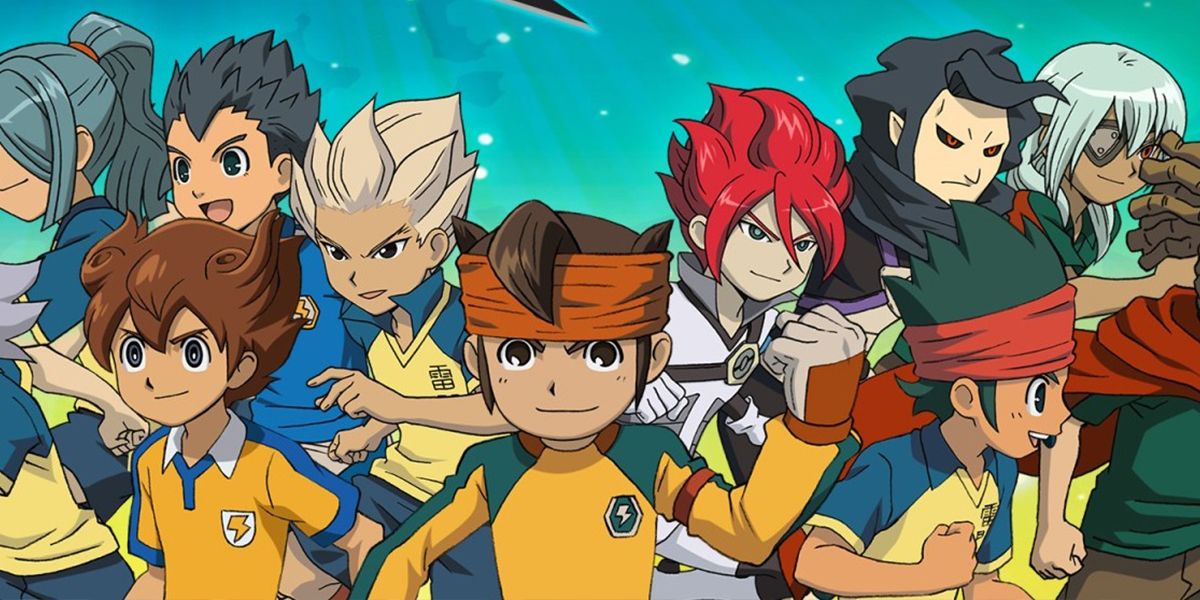 Inazuma Eleven is based on the video game series of the same name. Endou Mamoru is a talented goalkeeper whose club is on the verge of dissolution. He must gather enough members to keep the Raimon Soccer Club alive and lead his team of tough, eclectic characters to victory.
Much like the video game, the series delivers lavish action visuals, reality-defying signature moves and over-the-top animation. The original series ran for 127 episodes and led to the sequel series Inazuma Eleven GO and Inazuma Eleven: Ares and Inazuma Eleven: Orion no Kokuin, which offers an alternate timeline set after the first season of the original. The Inazuma Eleven franchise counts over 300 episodes and a wealth of content for fans.
4/10

Inazuma Eleven GO expands on the original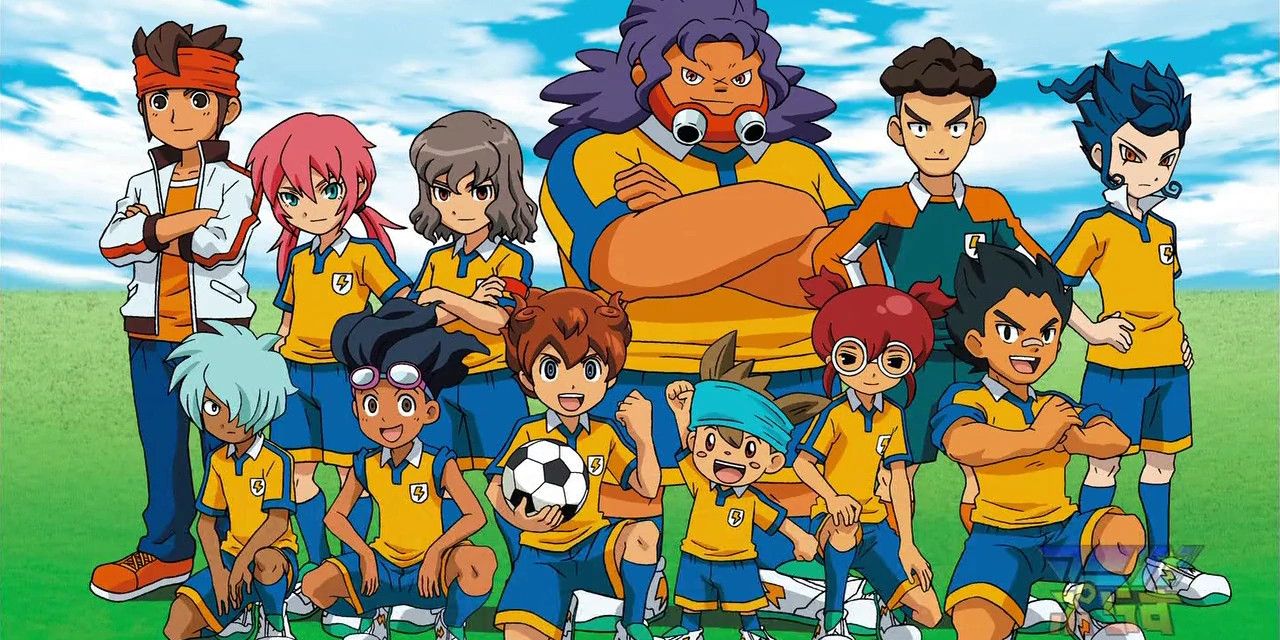 The follow-up to Inazuma Eleven, Inazuma Eleven GO is a sequel series set 10 years after the end of Inazuma Eleven. Matsukaze Tenma tries out for the Raimon soccer team, but he soon learns that a dark force called the Fifth Sector controls soccer in Japan.
Smaller schools without strong programs are closed, games are thrown, and teams are more focused on marketing and gaining fans than the art of the sport. With the help of Endou Mamoru, who now serves as the coach of the Raimon soccer team, he and his team must start a revolution to bring soccer back to the way it should be played.
3/10

Whistle! Is a classic with a big heart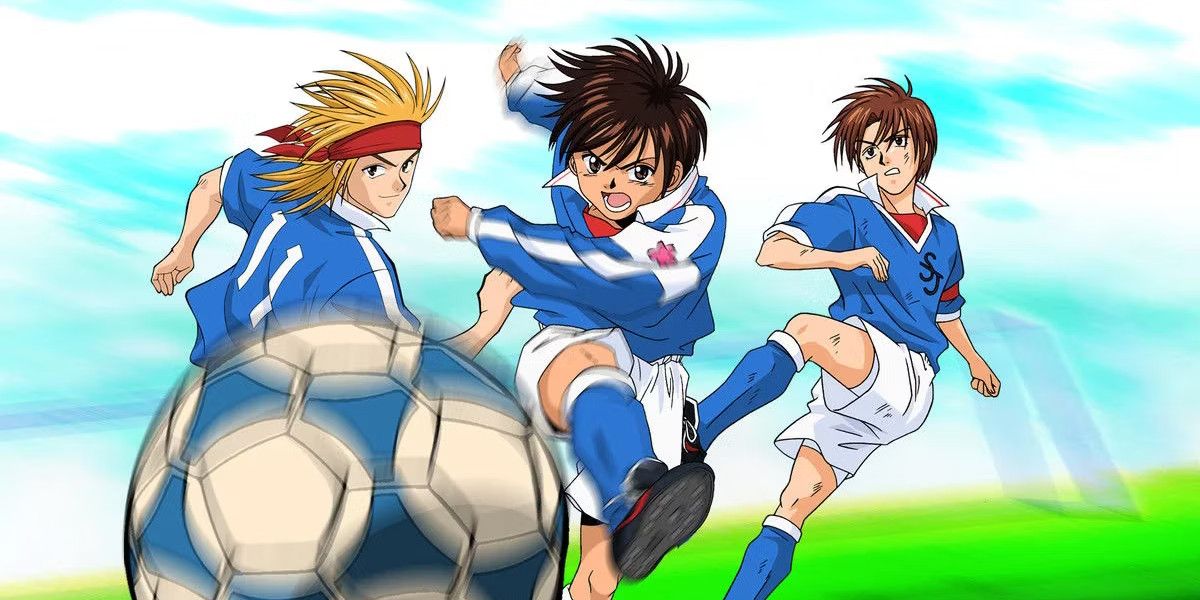 Whistle! is an excellent choice for those looking for a manageable series without too much time. The anime from 2002 consists of 39 episodes with great speed.
RELATED: 10 Best Sports Anime That Embraced Their Clichés
Whistle! centers around Sho Kazamatsuri, a transfer student from Musashinomori School to Sakura Josui Middle School. Sho never got a chance to play on his old team due to his small stature, but he is determined to improve, get playing time and earn the respect of his new teammates. Whistle! its focus on grounded storytelling and Sho's underdog personality make it a compelling watch for fans of realism in sports anime.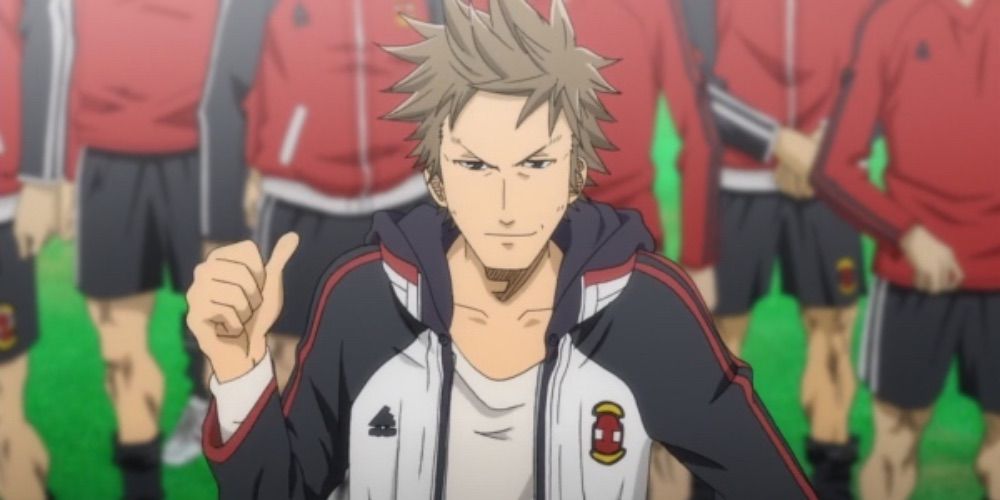 Gigantic murder is a series focusing on East Tokyo United, a struggling football club in one of Japan's toughest leagues. It's up to their new coach, Tatsumi Takeshi, to try and get the team back to their former glory.
Tatsumi works with each player on the fallen football team to coax out their hidden talents and tap into their true potential. Using his unorthodox methods and his ability to "Giant Killing", Tatsumi is here to prove his team's skills against a host of divisional rivals with more capital and bigger budgets.
1/10

Hungry Heart: Wild Striker focuses on a player emerging from his brother's shadow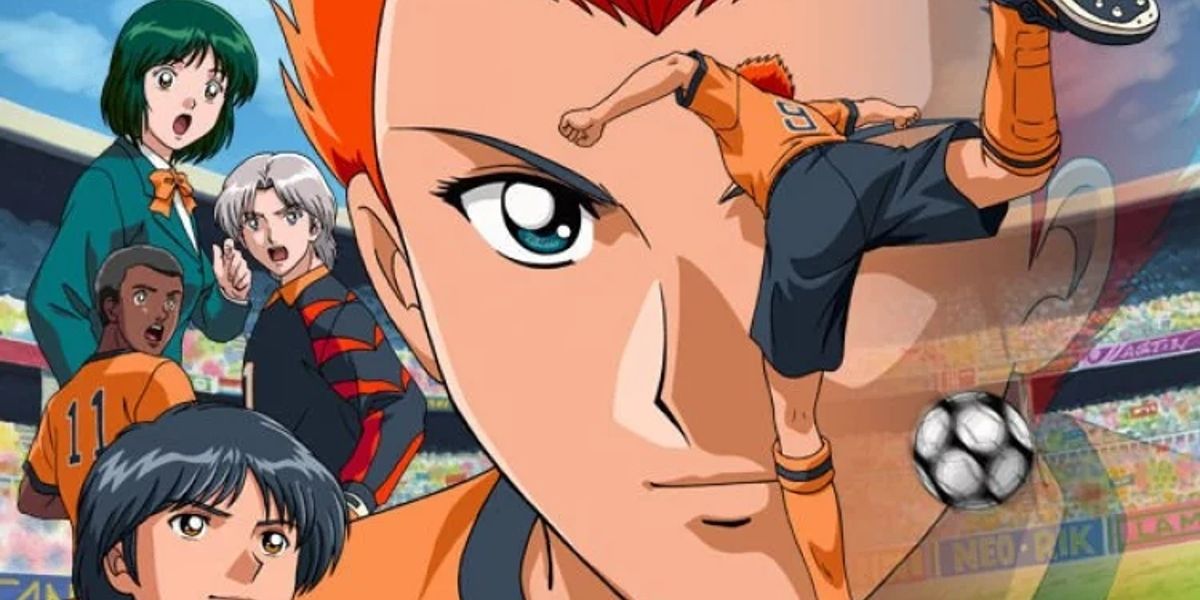 Hungry Heart: Wild Striker is a great mid-length anime series for those looking for a substantial episode list without having to fight their way through an anime with hundreds of episodes. It centers around Kano Kyosuke, a transfer student to Jyoyo Orange High School.
Kyosuke is the younger brother of the extremely famous soccer player Kano Seisuke, who has recently moved from Japan to play for AC Milan in Italy. Battling comparisons to his older brother, Kyosuke must rekindle his love for the game and prove his worth with his own style of play.
NEXT: 10 Sports Anime That Are So Bad They're Good