Many anime series have Christmas storylines, but some don't settle for just one. After all, there are plenty of Christmas stories, so there are certainly many different holiday skins that anime characters can enter. A few anime may have a follow-up to a previous Christmas story.
RELATED: 10 Best Comedy Anime No One Expected to Succeed
Some anime may even have a new Christmas-themed story every year. This often happens in slice-of-life anime, but even action or supernatural-themed shows can have some Christmas stories under their belts. After all, anime is filled with magical girls and henshin heroes who can lend a helping hand to any Santa in need.
10/10

Christmas is not always easy in Penguin Village
Dr. Slump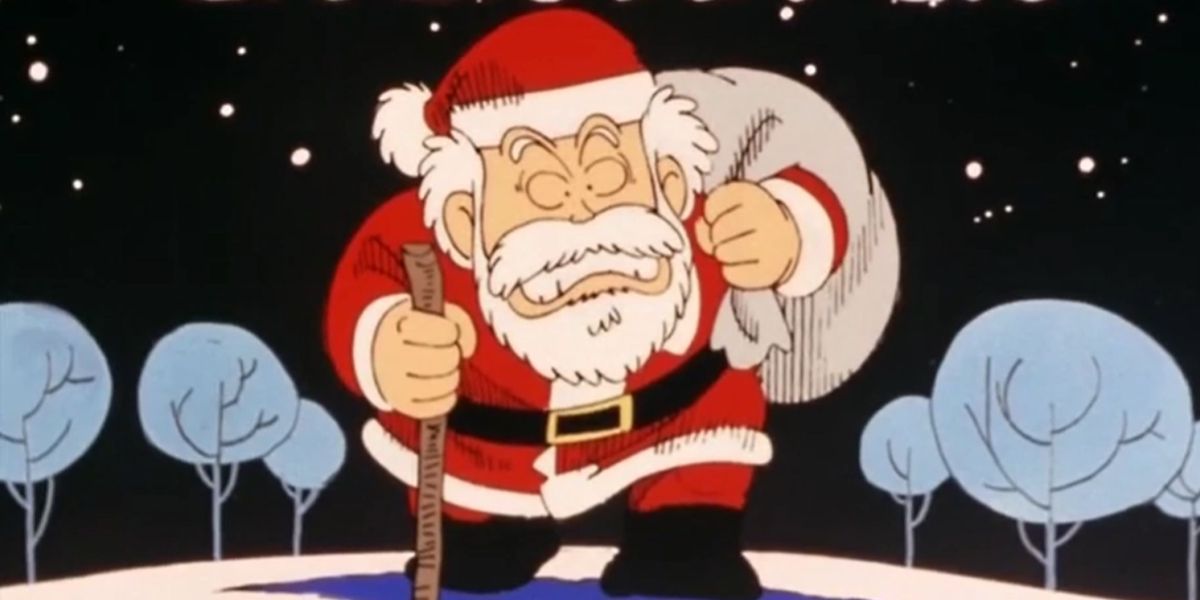 Christmas is often a comedy of errors in the world of Dr. Slump. "Sad Sad Santa" has Arale and Peasuke being made fun of for believing in Santa Claus. Fortunately, Senbei wants to teach their bullies a lesson. "Christmas Day Hurts" has Palon take on the role of Santa Claus. Unfortunately, Palon resorts to violence to protect his secret identity.
Arale and her friends must save Christmas when Santa is injured in "The Horror of Black Santa!!" "The Christmas Lie" involves Mashiito making a robot Santa doll. Unfortunately, Mashiito built it six months before the Christmas season.
9/10

It's been Christmas for the Sailor Senshi in anime and live-action
Sailor Moon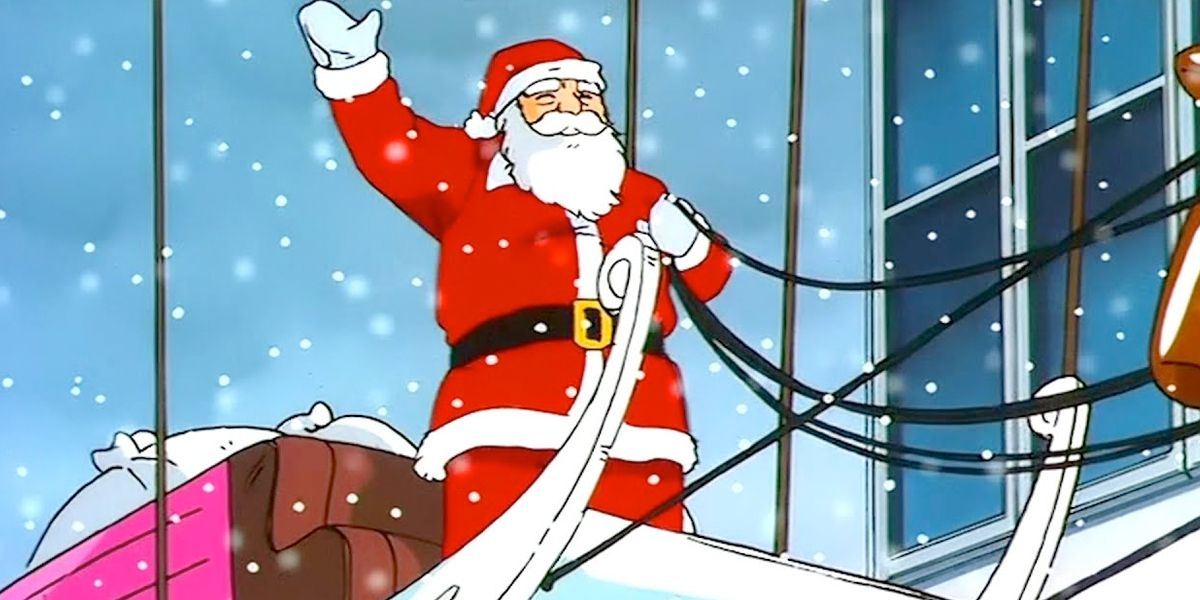 Christmas occasionally appears in Sailor Moon franchise. "Venus Minako's Nurse Mayhem" takes place around Christmas. The holiday doesn't get too much focus, especially since most of the cast gets sick thanks to a Droid, but Usagi briefly dreams of going on a Christmas date with Mamoru. Usagi also dreamed of a Christmas ball in "Aim to be a Princess? Usagi's Weird Training."
The Sailor Moon S the film also appears to take place around Christmas, with Tuxedo Mask briefly dressing up as Santa Claus. Another special involved the voice actors having a Christmas karaoke party. Christmas also sometimes comes in Pretty Guardian Sailor Moon. These include "Act 12", in which Usagi and Minako share a strawberry Christmas cake, and "Act Zero", in which Minako becomes Sailor V for Christmas.
8/10

After helping Santa, The Ojamajos spend Christmas with family and friends
Ojamajo Doremi
Ojamajo Doremi'its first Christmas episode was "Help Santa!" In this story, the apprentice witches band together to help Santa Claus. In this story, it turns out that there are several Santas. Ojamajo Doremi Sharp"A Happy White Christmas" shows the girls celebrating Christmas with their families.
RELATED: 15 Longest-running Anime That Never Finished Their Stories
Motto! Ojamajo Doremi's "Merry Christmas everyone!" starts with Hana dressed as Santa Claus. Most of the plot is not directly about the holiday, mostly dealing with Dorm and her friends helping their classmate Nagato. However, the story ends with an early Christmas party.
Card Catcher Sakura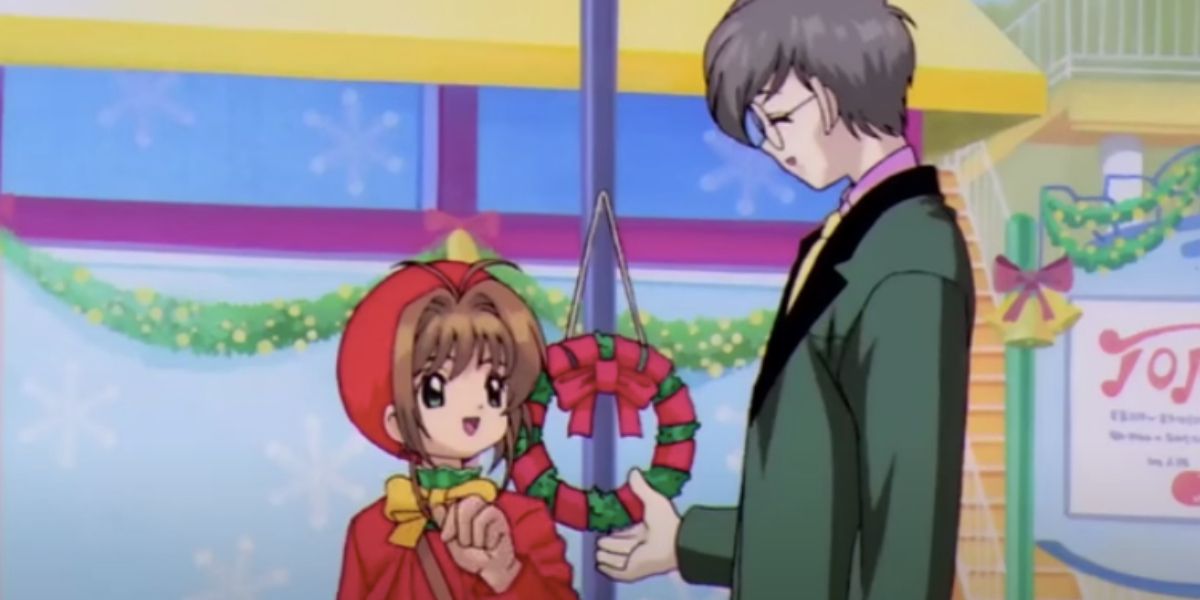 The classic Card Catcher Sakura the series had two Christmas specials. "Sakura's Wonderful Christmas" reveals that Christmas Day is also Yukito's birthday. Sakura considers what to get him for the occasion while the characters visit an amusement park. "Sakura's Wonderful Christmas" was actually the first season finale.
The following year, "Sakura, the Cards and a Gift" aired. The story revolved around Sakura and Touya buying a Christmas present for their father. However, Sakura ends up replacing herself with the Mirror Card for holiday shopping. Touya sees through it, but follows along anyway.
6/10

Every holiday is another chance to steal Christmas
Sgt. Frog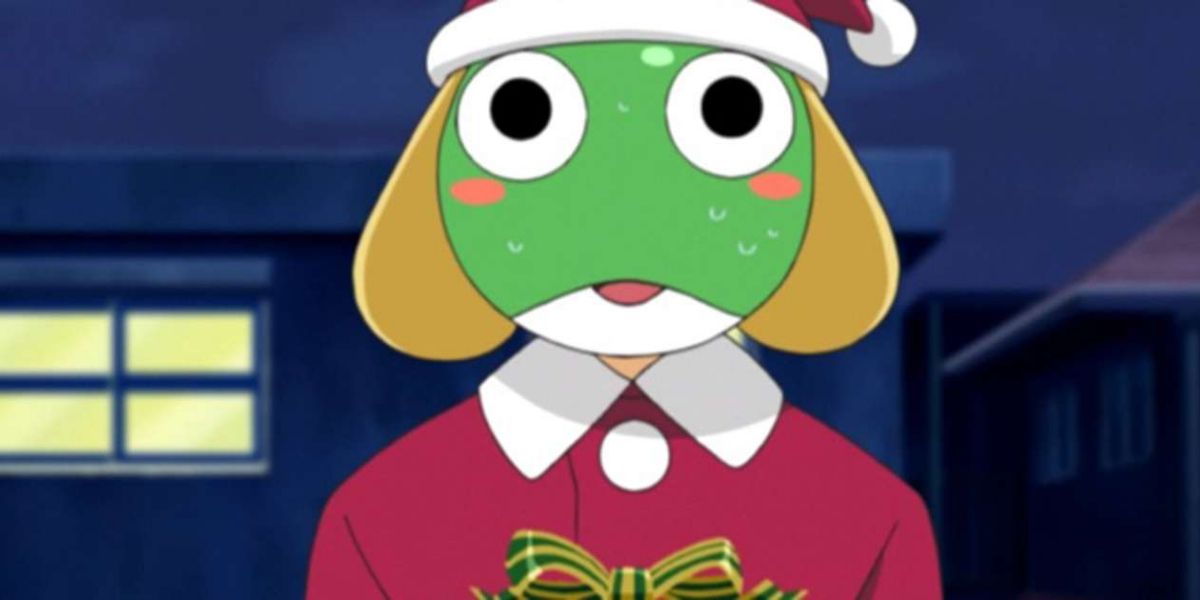 Sgt. Frog had six Christmas stories. The first was "Keroro Christmas Battle" or "The Space Frog Who Stole Christmas!" This story leads Keroro to take advantage of the vacation and take over the world. Unfortunately, Keroro is forced to do things on his own, especially when potential allies want to be good for Santa. Eventually, Keroro dresses up as Santa Claus and helps hand out presents.
RELATED: 10 Anime Dads Even Better Than Spy X Family's Loid Forger
"Keroro: Prevent Christmas, sir!" Keroro wants to steal Christmas again when he can't get hold of Gundam models. "Keroro Platoon: Cake is a man's battlefield, sir!" has the platoon shrink on top of a Christmas cake.
5/10

Ham-Hams has holiday spirit every year
Hamtaro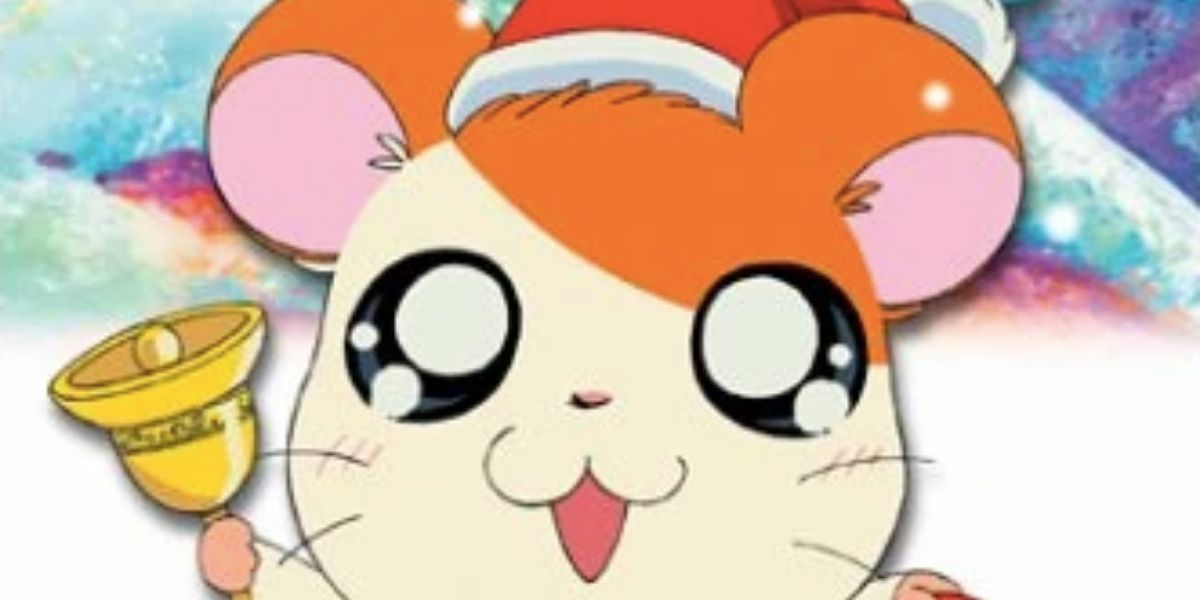 Hamtaro had six Christmas specials for each consecutive year from 2000 to 2005, some of which were never dubbed. In the first Christmas story, "Good Christmas!" it emerges that Boss has never received a Christmas present before. The other Ham-Hams hope to help break the record this year by finding Santa. Fortunately, Elder Ham turns out to be the boss's secret Santa all along.
Fittingly, "Merry Christmas" premiered on Christmas Eve in Japan and was the 25th episode. Hamtarohis latest Christmas story, "A Christmas Ride!," has the Ham-Hams make a Christmas tree out of the Hamha tree. Meanwhile, Okini has a brief Christmas crush on Broski.
4/10

Christmas is a time of happy endings for the Atashin'chi family
Atashin'chi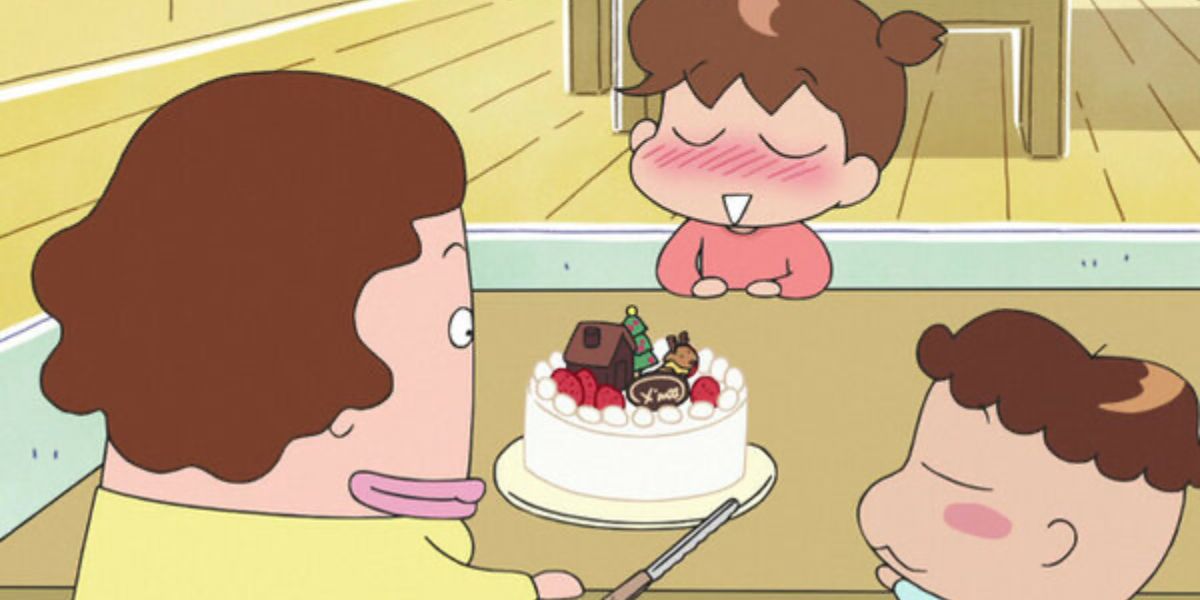 Atashin'chi is a slice-of-life series about a family of four and their everyday lives, so their Christmas plans have come up a few times. In "Mother, Merry Christmas", Mother's plans for a family Christmas go awry when Mikan wants to party with her friends and Father plans to work overtime. Even Yuzuhiko doesn't seem too excited and doesn't want to celebrate. In the end, mother's wish comes true when everyone comes together for a Christmas dinner.
"Christmas Cake With Iwaki" goes the opposite way: Mikan gets upset when her family doesn't want to celebrate Christmas. However, Mikan soon finds herself going Christmas shopping with her crush, Iwaki. Mikan and her friends throw a karaoke Christmas party in "Christmas For the Bear Brigade". Mikan becomes nostalgic for Christmas cake in "A Beary Christmas".
3/10

Kusuo's Christmas hamper is usually followed by a New Year's story
The disastrous life of Saiki K.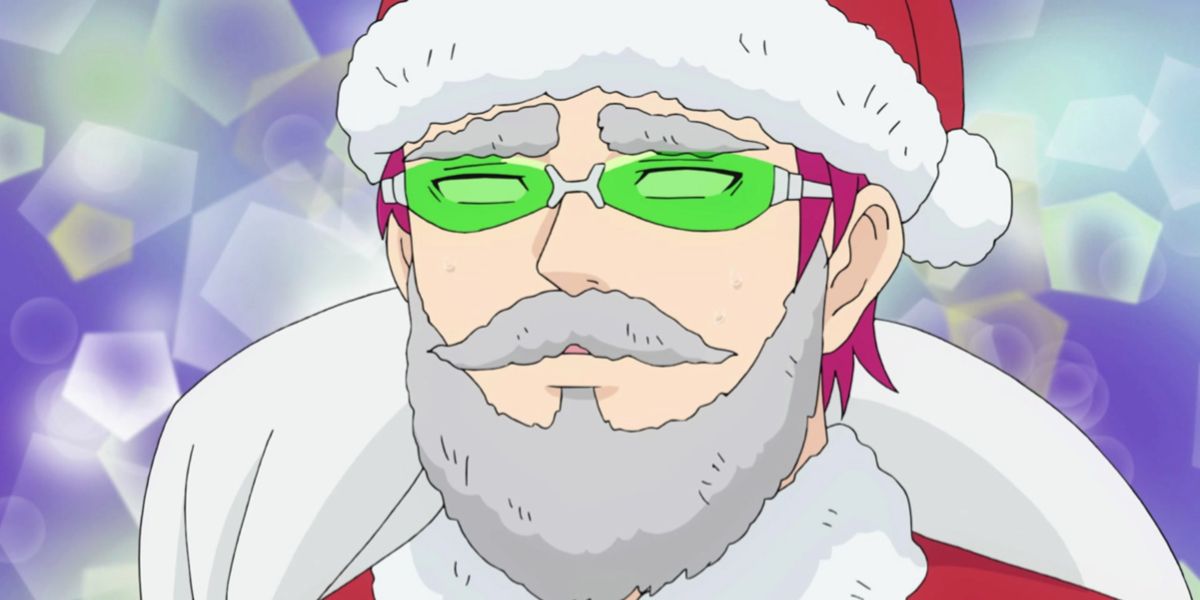 The disastrous life of Saiki K."Frolic! Silent Night" has Nendo visiting Kusuo's family for Christmas. Kusuo's father Kuniharu still dresses up as Santa Claus for the holidays. When Nendo reveals that he has never had a visit from Santa before, Kuniharu decides to continue the charade, even giving Nendo a gift meant for Saiki. Nendo soon explains that he has received Christmas presents before, just never from someone in a Santa costume.
RELATED: Best Anime You Can Binge In One Day On Crunchyroll
"Psychic Santa" reveals that Kuniharu volunteered to play Santa for the neighborhood, but Kusuo has to fill in for him at the last second. "Another Christmas Challenge!" makes Kusuo hide in a park to avoid holiday skins. Little does he know that a Christmas party awaits him when he gets home.
2/10

Jewelpets can have holiday fun when they're not saving Christmas
Jewelpet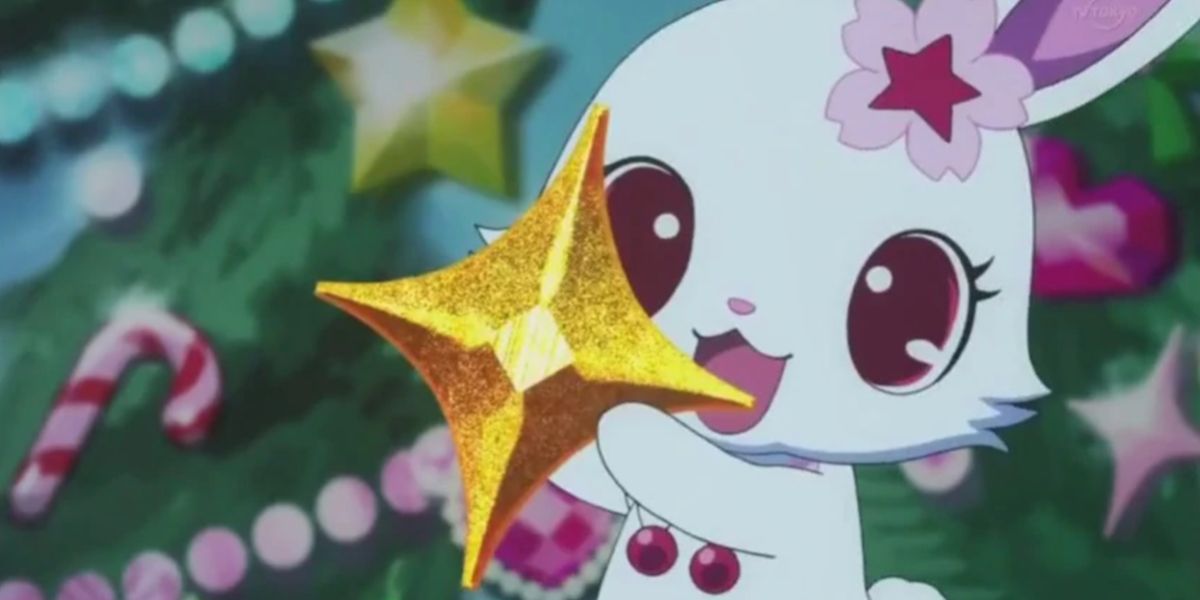 The Jewelpet the series usually has a Christmas story for the 38th or 39th episode of each series, giving them some Christmas stories. In 2009 Jewelpet series villain Dian plans to ruin the holiday. Jewelpet Twinkle☆ involves a Christmas Day trip in Jewel Land.
Some series' Christmas stories involve one of the characters becoming Santa's sidekick. Jewelpet Kira Deco!for example, casting Peridot in the role. Jewelpet Happiness involves the cast setting up a Christmas cafe, but things get complicated when a Jewelpet gets involved.
1/10

Different cures mean different holiday stories
Nice cure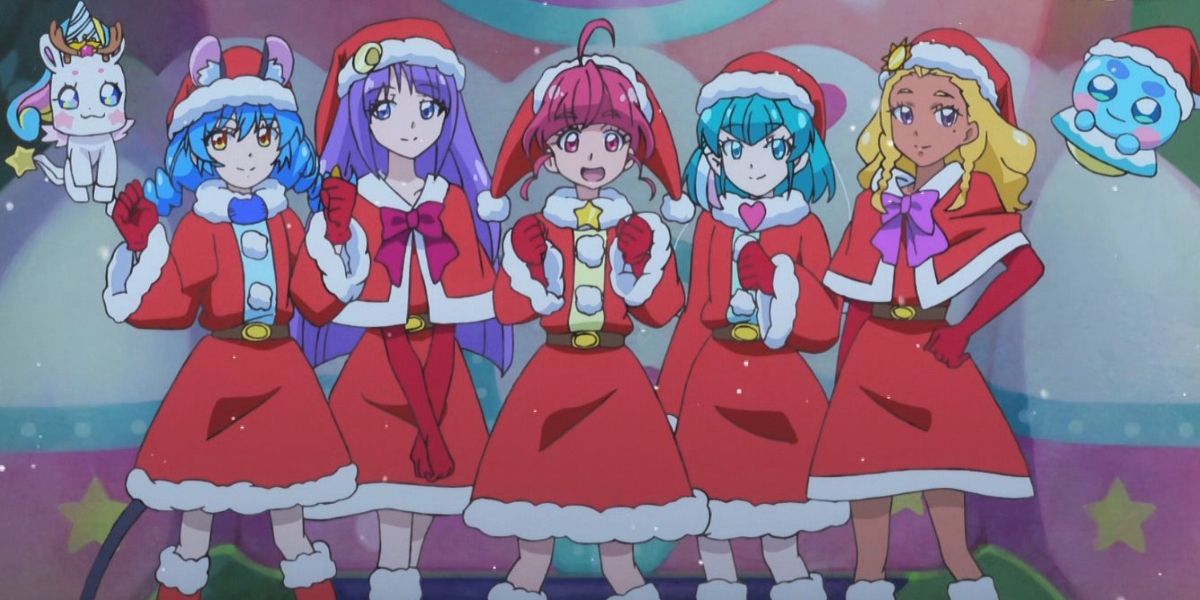 The Nice cure franchise is known for having a Christmas story with each series. The tradition started with Futari is Pretty Cure'I Couldn't Be Happier!? Nagisa's White Christmas, which features a Christmas dance. Kirakira Pretty Cure a la Mode's "Goodbye, Yukari! The Thrilling Sweets Christmas!" involves a Christmas party at KiraPati as Yukari plans to study abroad.
Star Twinkle PreCurehis "Surprise: Santa Claus is an alien!?" revolves around the Santanian, a goblin-like alien who distributes gifts. Hug! Nice cure"A hug everyone! Merry Christmas☆" has the cast helping Santa when he gets sick, complete with mechanical reindeer.
NEXT: 10 Seinen villains who didn't deserve to win (but did)